Great designed and eco friendly products for cats by Kittypod
I don't have a cat. What's more, I haven't even considered having a cat. I find them too whimsical and independent (but I may be wrong – I have never had a cat!) although they enchant me with their grace and beauty... But if I had a cat, I would like to provide him or her carefully thought-out and designed products dedicated to cats. I have found such things at Kittypod, established in 1998 in California by Elizabeth Paige Smith.
The Company is a lifestyle brand introducing affordable designs to suit everyone's budget. Kittypod products are designed for ritual living to attract and support cat's natural behaviors: scratch, inhabit, lounge, play and dream. Their materials and forms are attractive to cats and pleasing to the owner. The product designs encourage healthy living by nurturing cat's instinctual needs and providing solutions for the owner and their pet to live harmoniously together.
Maybe I am a cat-ignorant, but I can definitely appreciate the value of Kittypod design. Their products are modern, elegant and beauty. When I look at the pictures with cats, I have no doubt they are also useful and comfortable.
All the products presented below are 100% recyclable. They are made of industrial-strength corrugated cardboard and nontoxic water-based glue so if you choose them, you would not only live in harmony with your cat but also with nature.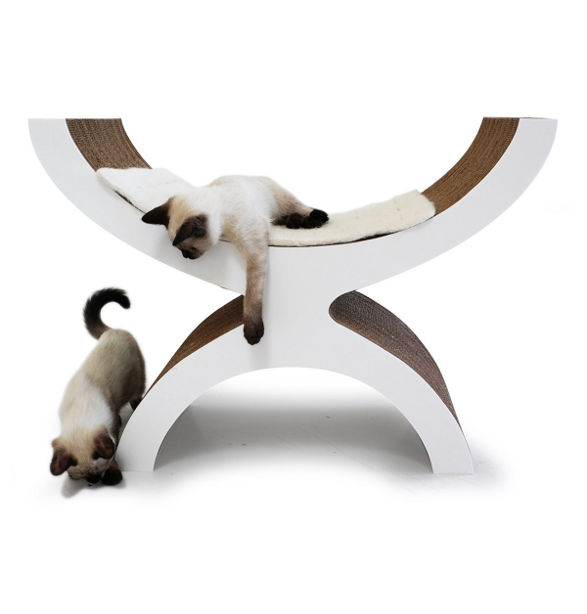 Couchette vp's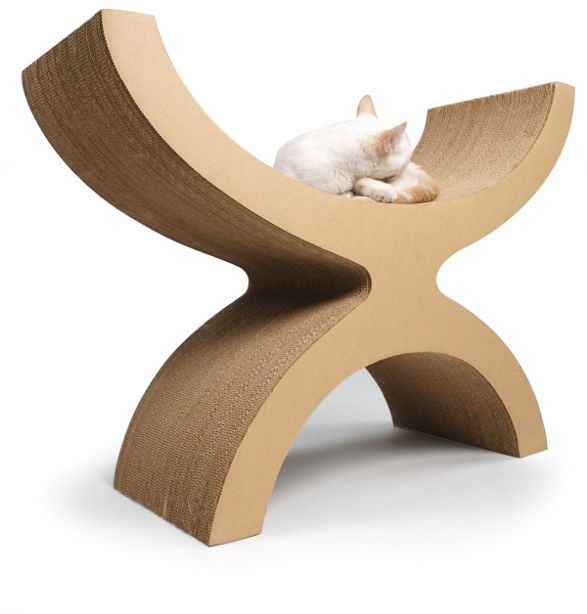 Couchette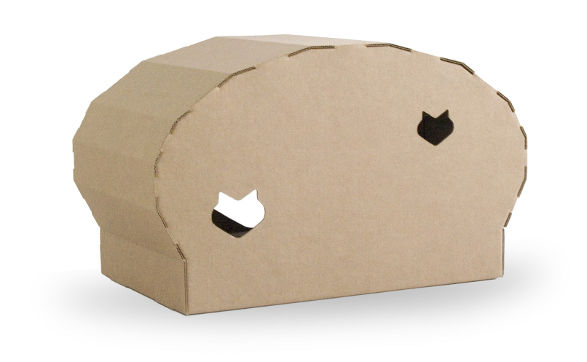 Dome - back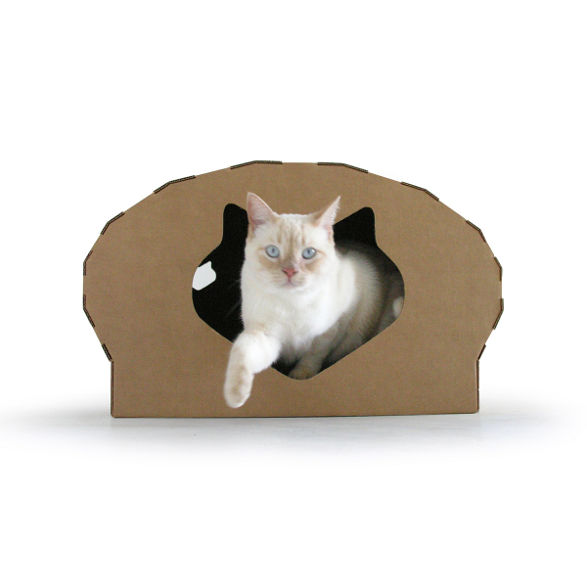 Dome - front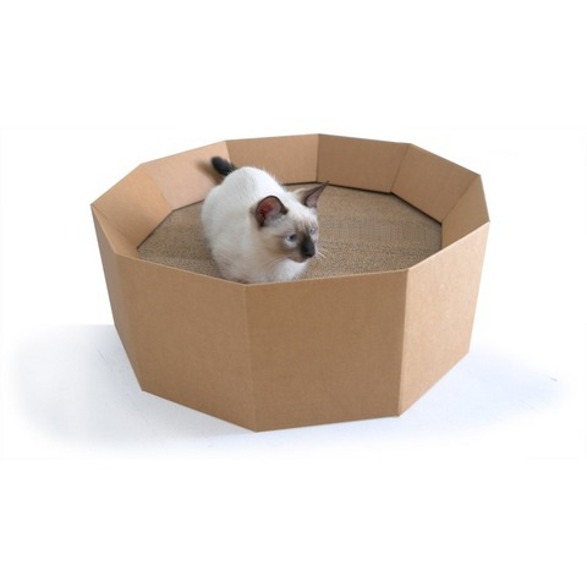 Iti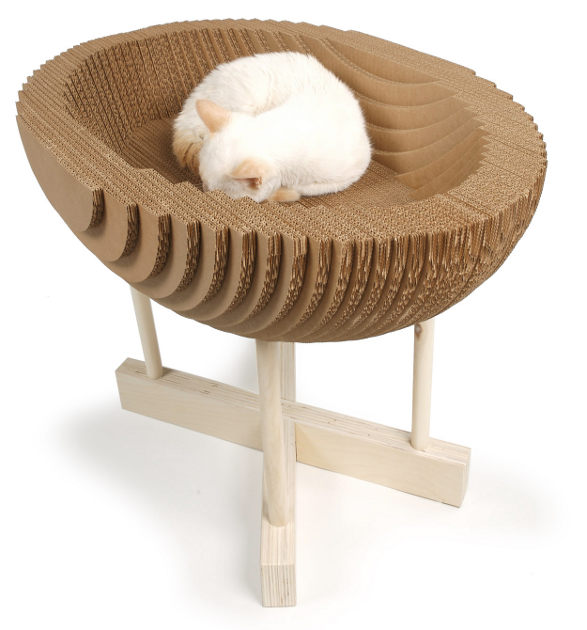 Kittypod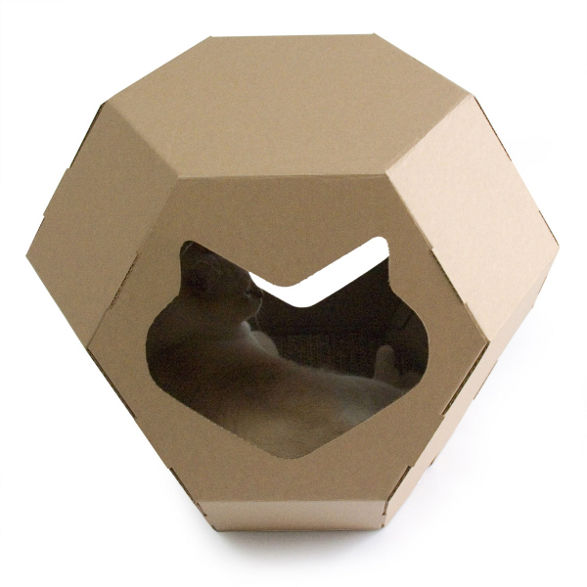 Geodome - front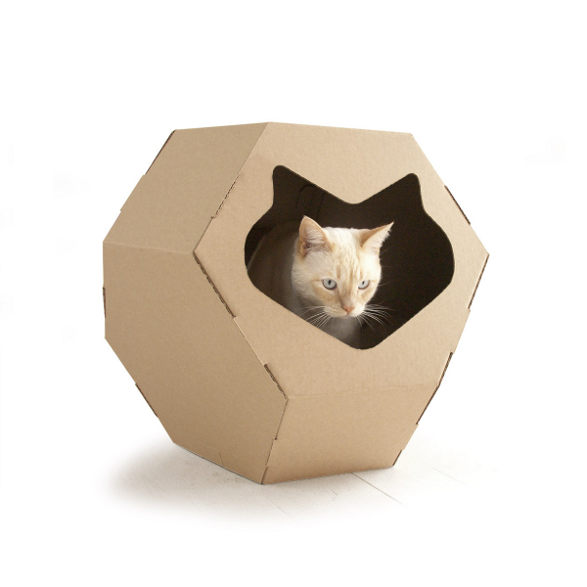 Geodome - back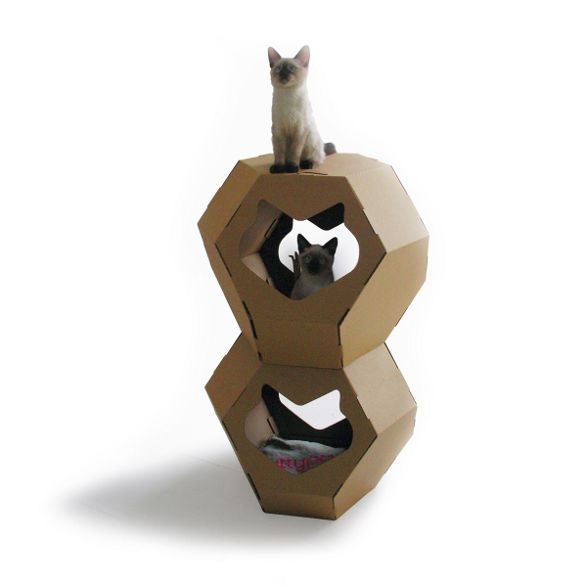 Geodome
PawPaw
Mini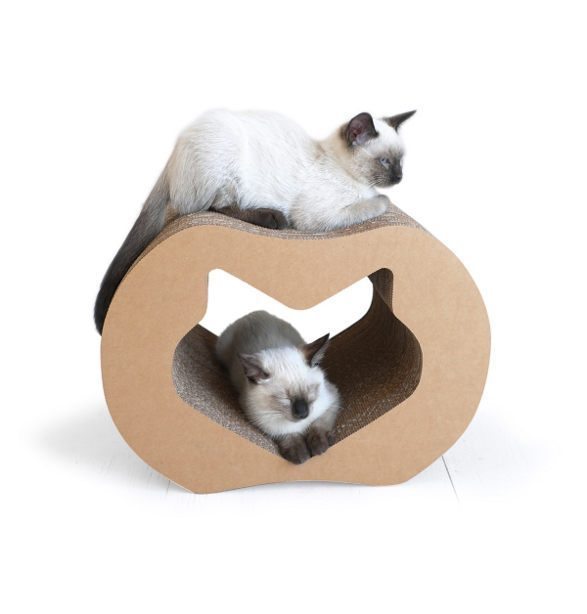 Mini