Human body. Furniture and accessories inspired by body parts.
Most people while looking at oneself in the mirror they see familiar face and figure. But some can perceive more then others. Poets, painters, designers and some other artists find human body an abundant source of inspiration. And they create. Sometimes their results are funny, sometimes disgusting, very often – beautiful.
Let's check this out.
The Land of Giants by Choi+Shine Architects is the project prepared for the Icelandic High-Voltage Electrical Pylon International Design Competition. This design transforms mundane electrical pylons into statues on the Icelandic landscape by making only small alterations to existing pylon design.

The pylon-figures can be configured to respond to their environment with appropriate gestures. They can be placed in pairs, walking in the same direction or opposite directions, glancing at each other as they pass by or kneeling respectively, head bowed at a town. Despite the large number of possible forms, each pylon-figure is made from the same major assembled parts (torso, fore arm, upper leg, hand etc.) and uses a library of pre-assembled joints between these parts to create the pylon-figures' appearance. This design allows for many variations in form and height while the pylon-figures' cost is kept low through identical production, simple assembly and construction. The structure is predominantly recyclable.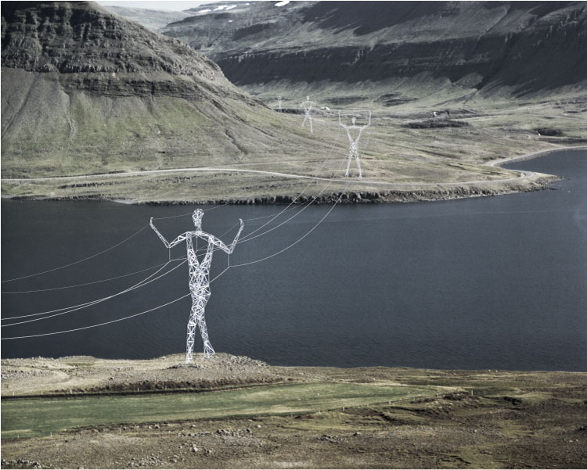 The Land of Giants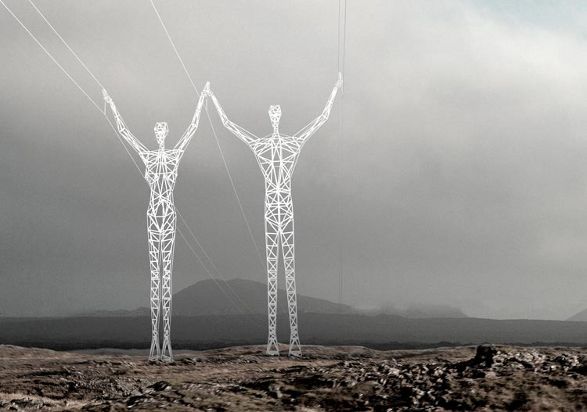 Human body shaped chaise longe by Olivier Mourgue was designed in 1969 for a Canadian company Arconas. With its anthropomorphic form, the Bouloum was named after a childhood friend of its designer, who took the charismatic seat with him when he travelled… even going so far as photographing it in various situations and writing anecdotes.

It is said to be as comfortable as provocative. Playful and practical, Bouloum has earned itself a spot in the New York Museum of Modern Art's permanent collection.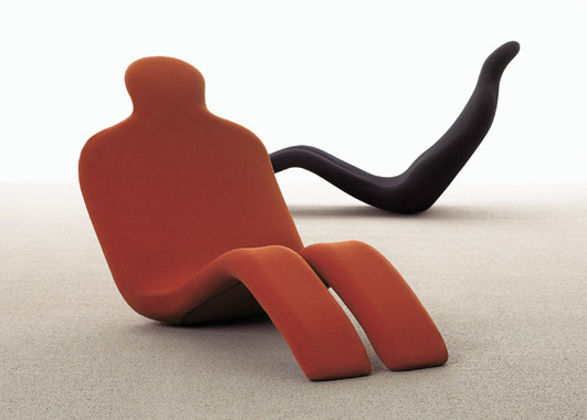 Bouloum
Moustache Mugs DALIAN was created by artist Peter Ibruegger. The original six mugs were launched in Paris and London in 2009. They became an instant success and are frequently featured by major international publications and stocked worldwide.

They were created as the product-design aspect of Peter artistic practice. "'Inspired' by the recession he came up with the idea of the 'inclusive' DALIAN product range to make something that is accessible and affordable to everyone." Maintaining a much broader and diverse artistic practice alongside his design work Peter's goal was to develop something that would appeal to all, so the Moustache Mugs were born! Made from fine bone china the Moustache Mugs are the highest of quality as well as being quirky designs.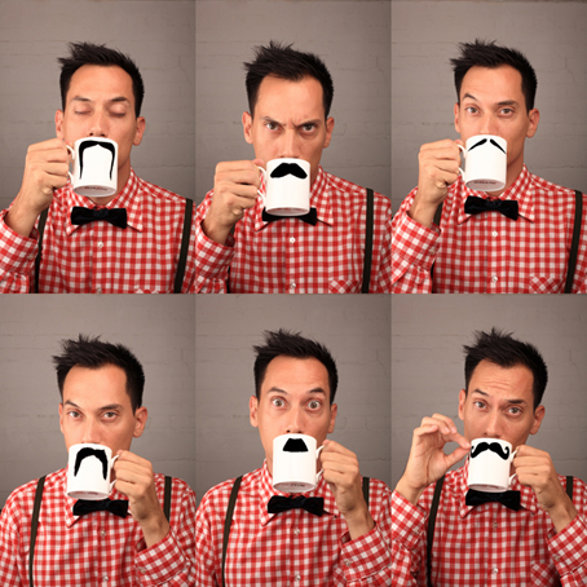 Moustache Mugs
Nail table is a conceptual furniture by Beza Projekt. It is foldable with the removable soft cushion. There is a choice of cushions and "nail polish"colours.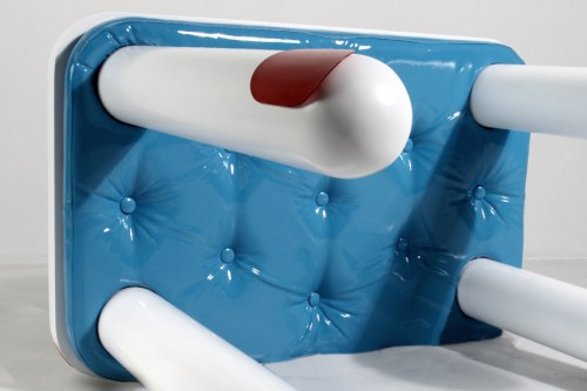 Nail

Don't loose your head while riding your motorcycle. Wear Motorcycle Helmet by Good.