SIMPLE collection by Timoore – clever, fun and eco friendly furniture for boys and girls in vivid colours
Who knows better then parents what is best for kids? Who understands better children's needs and the dangers they can face? Parents I think, are the best designers of products dedicated to children. Parents, who make use of their experiences and do not hesitate to test their concepts with their own offspring. This is how Timoore acts.
Timoore is a team of parents who create eco friendly, smart and safe in use furniture for children to provide them a friendly space for learning, playing and developing their personality.
"The idea to create Timoore collections arose spontaneously. Each of us is a parent and each of us looks for products which would be able to fulfill our children's needs (…) We wished to create for our children: SOMETHING beautiful, SOMETHING practical, SOMETHING funny, but after all SOMETHING exceptional. As exceptional as our children are. No compromises, children deserve all the best. This assumption motivated us on the stage of designing Timoore collections, starting with the conceptual drawing finishing with packing ready product."
Today, I'd like to tell you something more about SIMPLE collection, dedicated to preschoolers and schoolchildren; boys and girls. The collection is composed of over 20 basic elements (and it's still increasing). Its fundamental principles are: originality of design, construction durability and security, ergonomics and care of natural environment. The forms made of beech wood have round edges and corners, so you wouldn't have to use any additional protection. The characteristics of the collection are: large handles, vivid colours and smart construction solutions. The colour scheme of the collection comprises: cream, orange, blue, green and pink.
My favourites from SIMPLE collection are:
Extendable bed which grows together with a child; it has regulated length from 165 to 205 cm
Shelves made of single boxes and wooden frame – using two or three boxes in chosen colour together with a frame you can create an individual set of bookshelves attached to the wall
Armchair FUN with an option of changing its legs into rockers
UpME chair with adjustable height of seat (form 30 to 45 cm), suitable for children from 3 to 15 years (!)
PLAY table with a storage space in the middle.
However the whole collection is just great. It's colourful but not dappled, smart but not overdone, functional but simple and comprehensive yet coherent. Nothing less (but many more).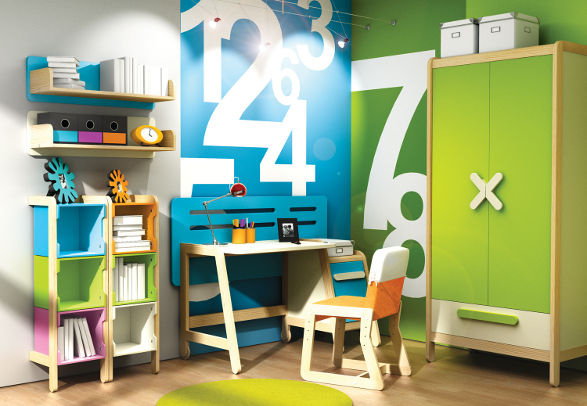 Space for learning with Timoore SIMPLE collection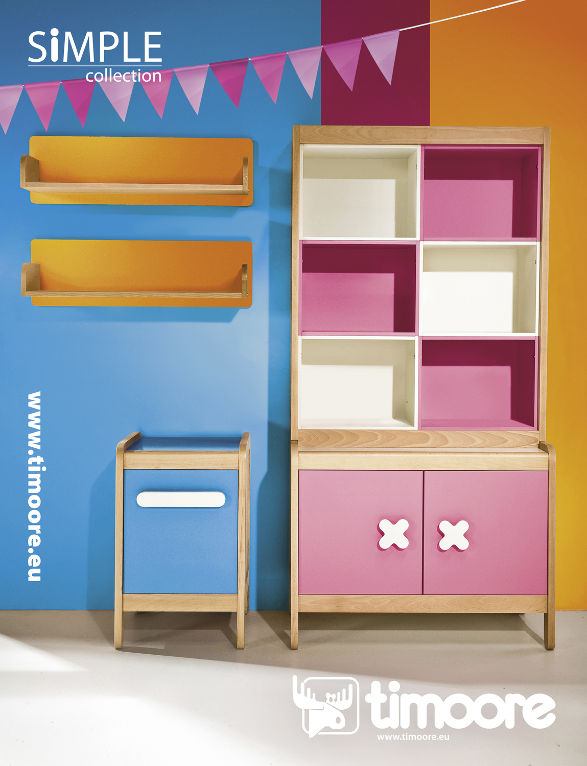 Two-door sideboard with bookshelf, container ans shelves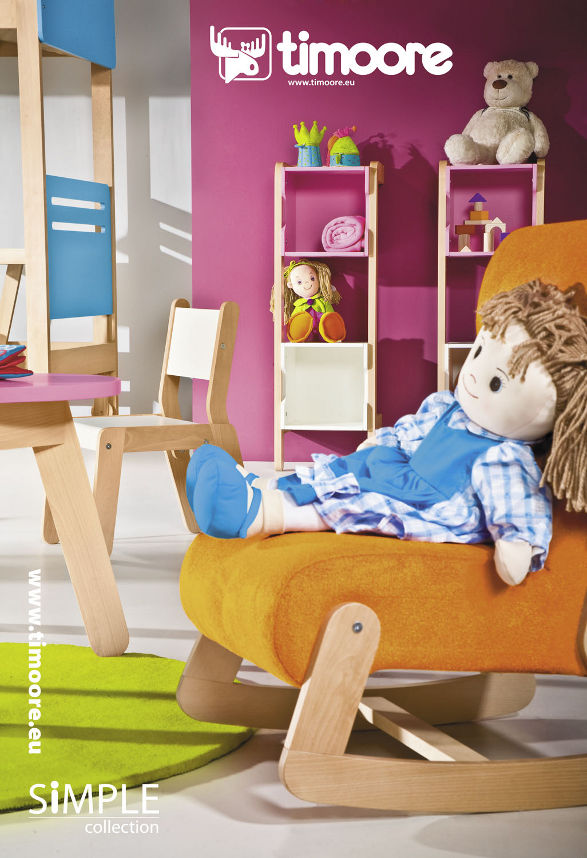 Armchair FUN rocker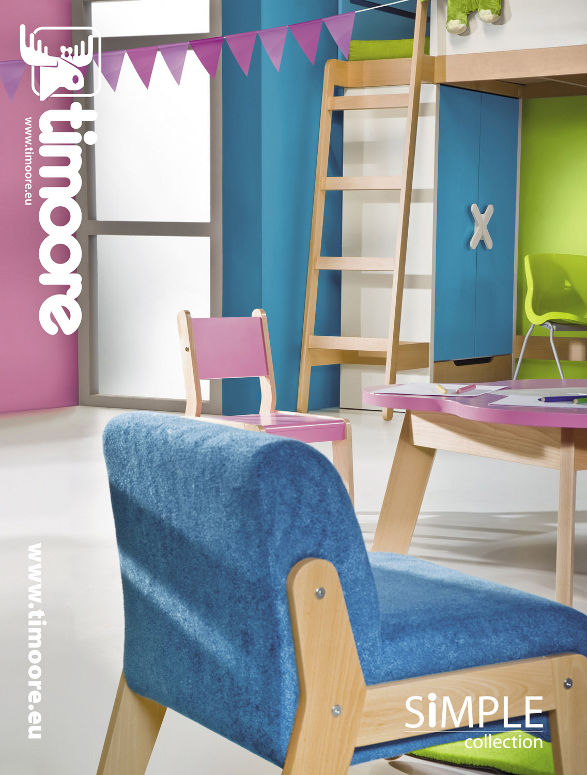 Armchair FUN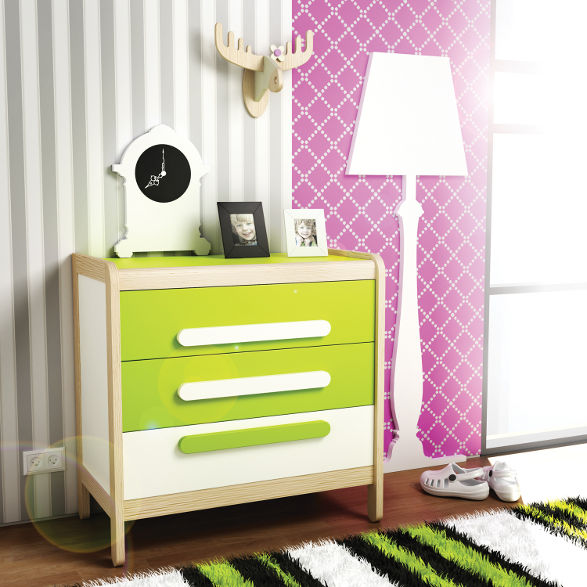 Three-drawer chest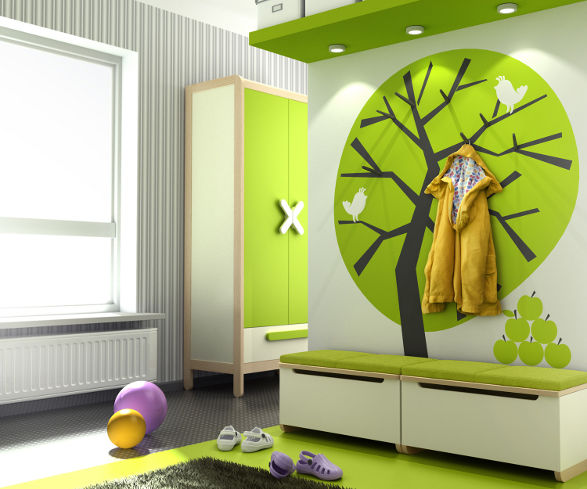 Two-door wardrobe and toy boxes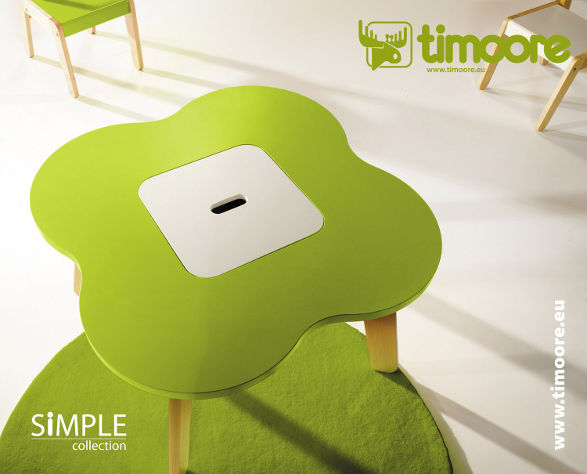 PLAY table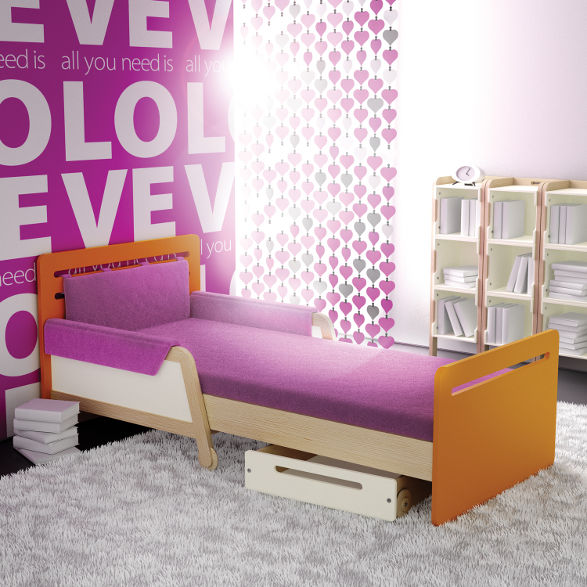 Extendable bed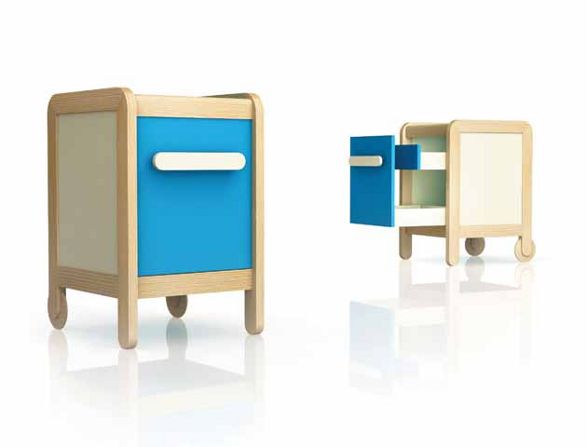 Container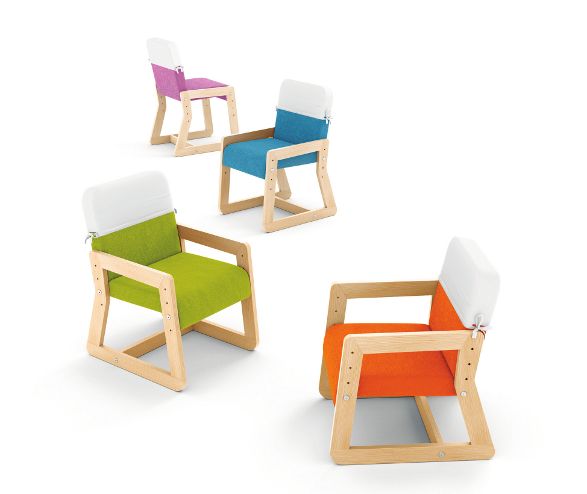 UpME chairs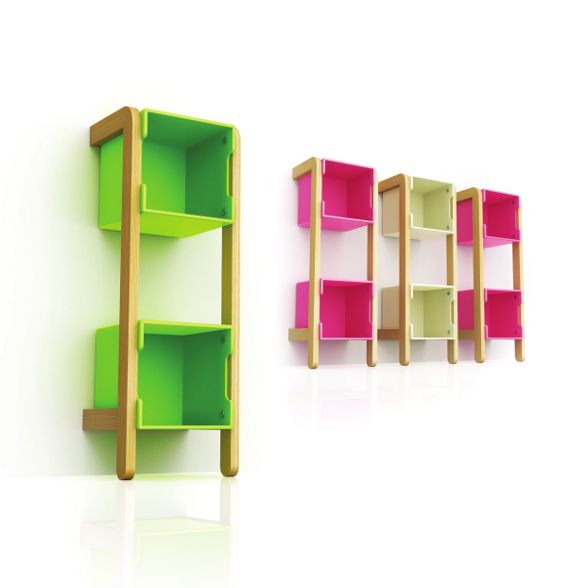 Bookshelves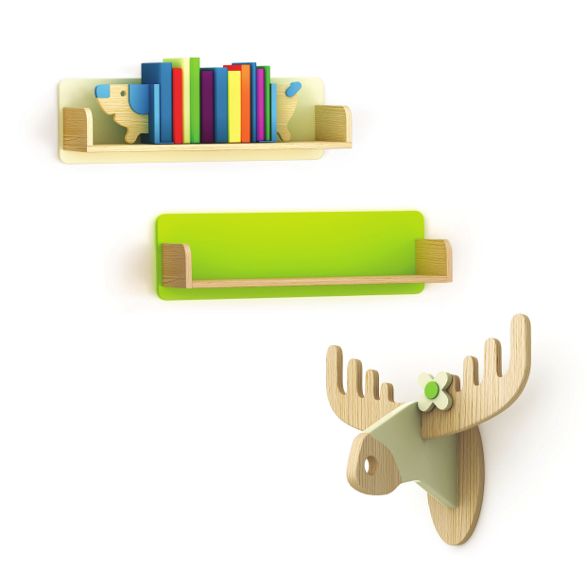 Bookend "Doggy", shelf and hanger "Timoore"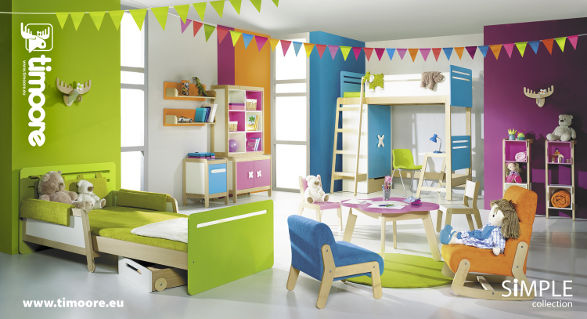 Nothing less..
Photo credits to Timoore