Colorfolk home accessories – mood improvers
Although the autumn is quite favourable this year (no rain, no mud), it is still autumn – cold and gloomy. Apart form using light and colour therapy, I also drink to buoy up. Don't worry, it's not my coming out. I drink hot tea. Though some of you (or even majority) may find it heresy, I don't like coffee. It is not even the taste, which I think I could finally accept. It's the additive properties. I'm not going to let the cup of drink decide about my mood or energy. And it is me who decides how to train my free will. Either tea or coffee requires the appropriate arrangement. I mean mug. Fine mug reinforces the taste of the drink and increases the pleasure (sounds a bit like an erotic gadget advert – sorry).
Such a lovely mugs I have found in Colorfolk. Like all Colorfolk products, they refer to Polish folk art and they are to present modern approach to these traditional inspirations.
Mugs with a hen are a part of the series with black hen which includes various small home accessories, with mug pads among them. In folk art cock and hen symbolize energy, vitality and fertility. This was an inspiration for the designer to create new image of traditional symbol. On the mugs the hen is placed quite playfully – it peeks either from the bottom or from the top.
Mugs with patterns inspired with tapestries' decorations from Podhale (cultural region in south Poland) refer to the embroidery on highlanders' shirts or tablecloths. There are two designs to choose – in blue and in pink, surrounding the mug.
And do you know what taste perfectly in such a cold days together with hot drink? Pierogi. They are sometimes translated as "dumplings", however it doesn't reflect its character. It is very popular dish in Poland, but also in many countries of Eastern Europe, south-west Germany, Italy, China and Japan. The types of pierogi are more then fingers and toes. If you want to cook some for yourself you can put on the Colorfolk apron with the recipe for pierogi in English and follow the instructions. Bon appétit!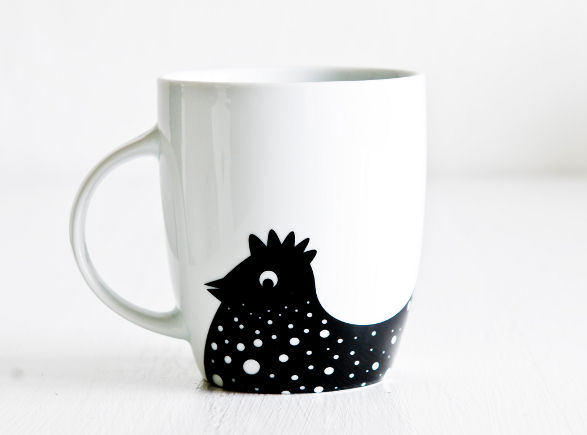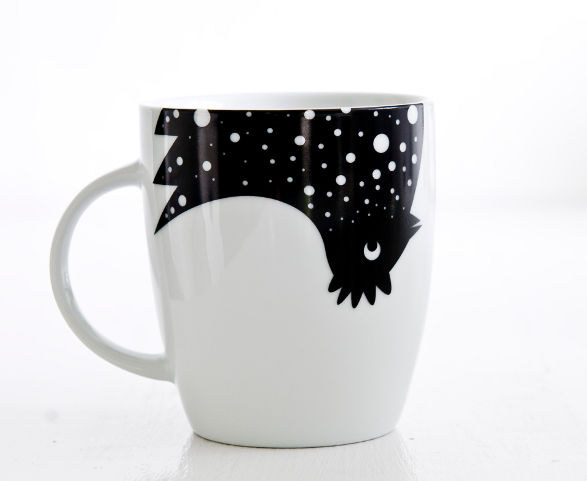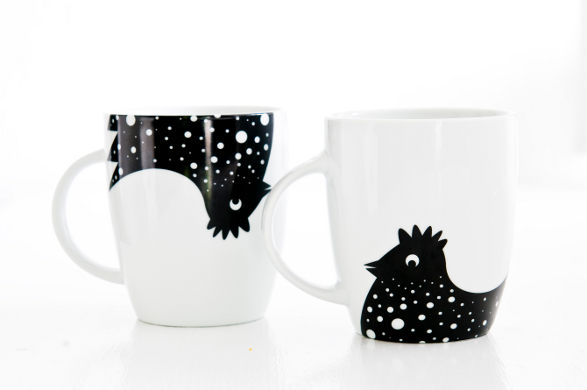 Mugs with black hen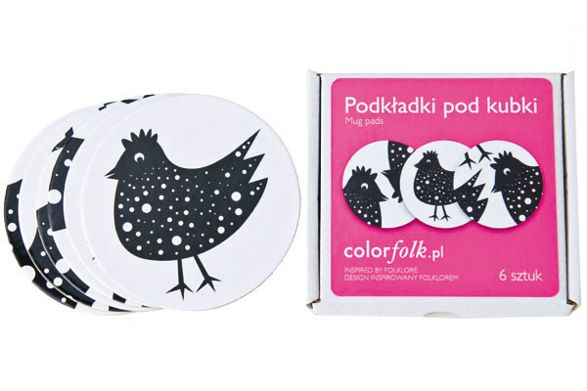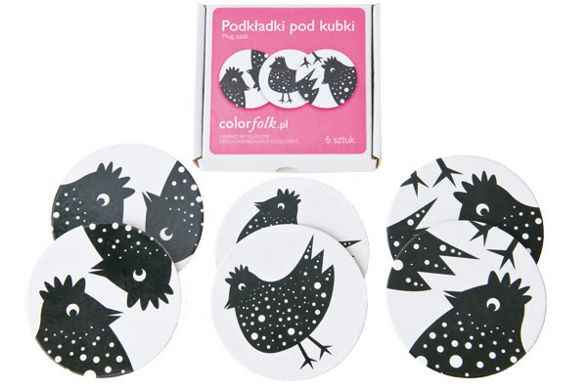 Mug pads with black hen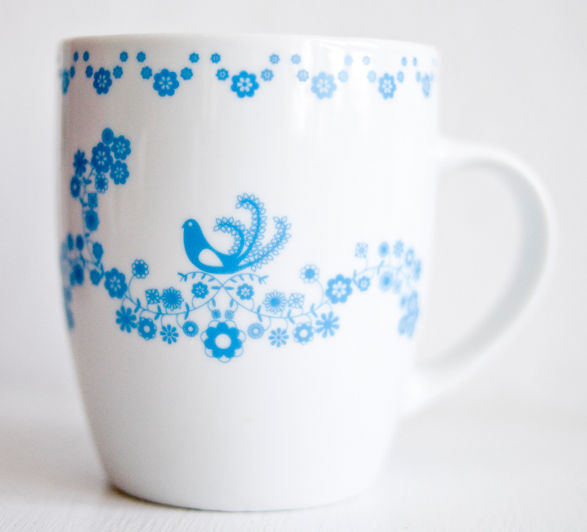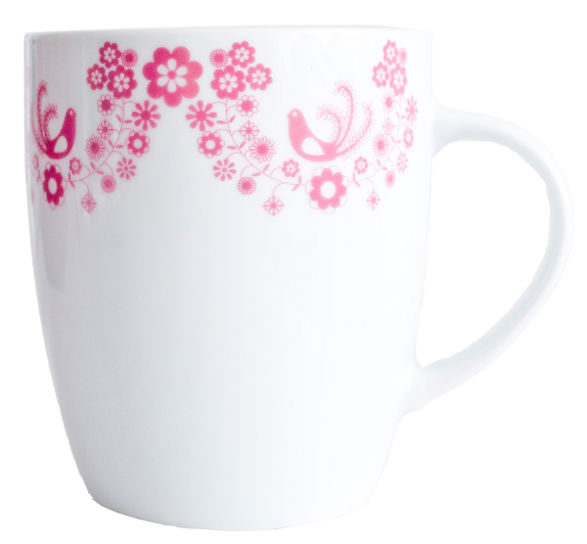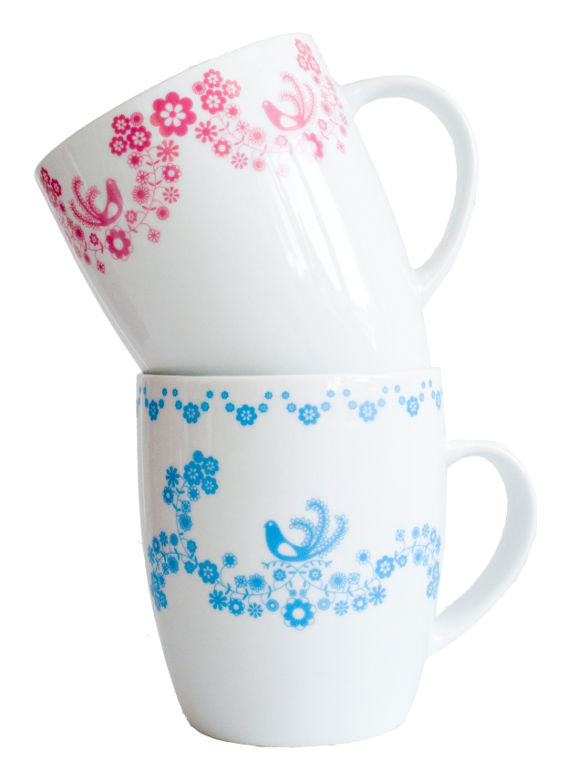 Mugs with decorations inspired with embroidery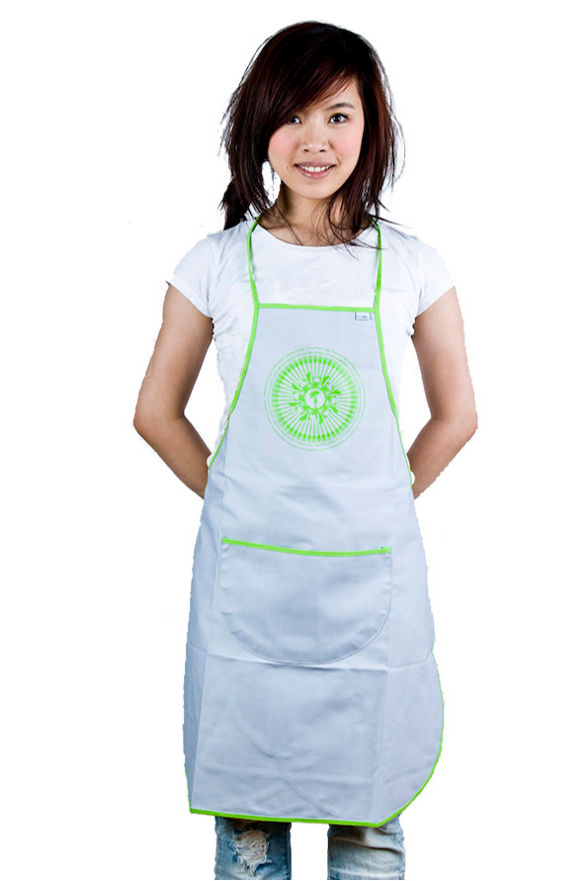 Apron with the recipe for pierogi
Photo credits to Colorfolk