Eco Chock Sit series by Laboratoryart.eu
As I have already mentioned, cardboard elements of interior design are becoming more and more popular. For the last years we could observe many interesting and inspiring products made of this material: toys, all kind of accessories and furniture. Keeping in line with the idea of environment protection cardboard shows various faces: from retro stylizations to modern outlook, from disguised painted images to sauté versions.
Products created by Laboratoryart.eu belong to the strict party in cardboard use. Experimental searchings in the areas of cardboard texture and eco friendly materials led by Laboratoryart.eu ended up in forming aesthetic minimal look of the chocks a biodegradable seats which can be used in many different ways; as a seat or a table or just as an object fulfilling the space with the touch of nature.
ECS series (Eco Chock Sit) consists of Square and Roller chock (available with or without handles) and 3XF chock; it is complemented with kids dedicated rocker L-go and Mini chock.
All the ideas of the eco friendly chock products show the advantages of the cardboard of its cross-section texture, creating visual form and the way of using recycling materials in a various way in the area of design.
Roller, Square and Mini chock seats were born from the idea of putting together one on another all the pieces of the raw or polished cardboard. Creating one aesthetic and transparent looking form. A final biodegradable form of the recycling texture of the cardboard looks perfect and it gives an innovative atmosphere for the product as well as the spirit of the nature. It makes an unique look and fulfill the space with a modern style. This kind of chock is a durable one and can load up to 120 kilos.
The idea of L-go rocker was to create an ergonomic form of natural and kinetic advantages which can be used by kids. Subtle texture fits the spine and touch of the kid. As a soft leaves it makes a cozy atmosphere by its delicate polished cardboard texture.
"Through the way of looking for solutions and experimental tests of materials and creations we built a line of eco friendly, biodegradable products of nature as well as innovative series and use of modern materials (corian, exotic wood)" says Dominika Blazek from Laboratoryart.eu. "The passion for art and design, the process of creation in a various ways of expression is the power and the sense of our everyday life. Its a pleasure and it gives us happiness which we want to share. The art and design response to our needs to create things, to throw emotions of everyday life and to follow the new fresh minds. Our main energy is to born sth new, to give a relief to our souls and make the lives more interesting. We love crossing the lines of limit in creating and opening possibility for every thing we think of and create."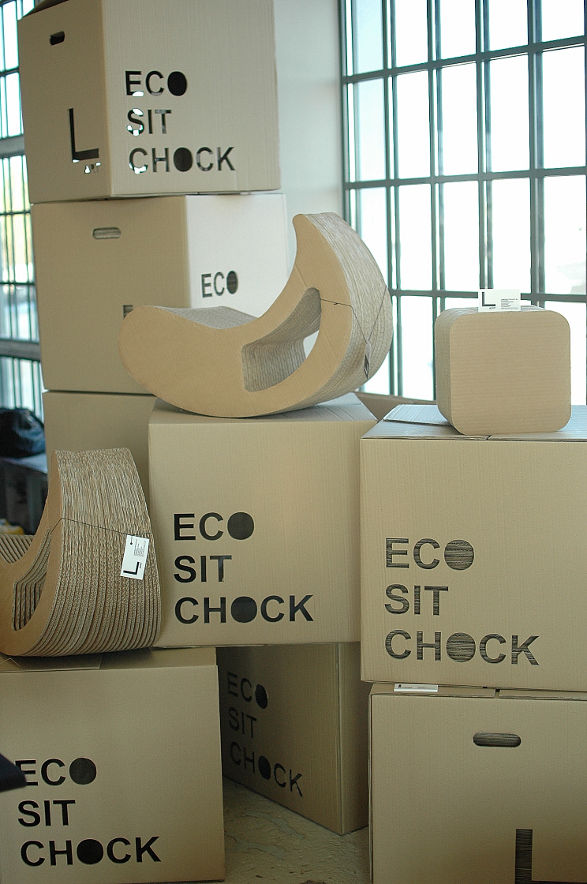 Totally eco friendly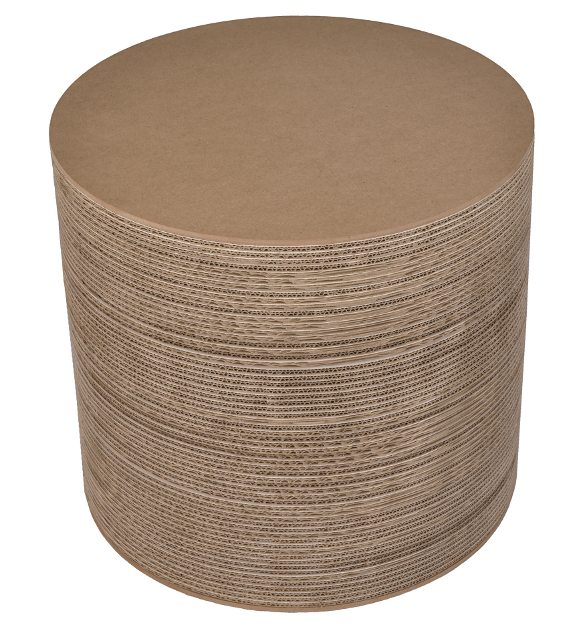 Roller chock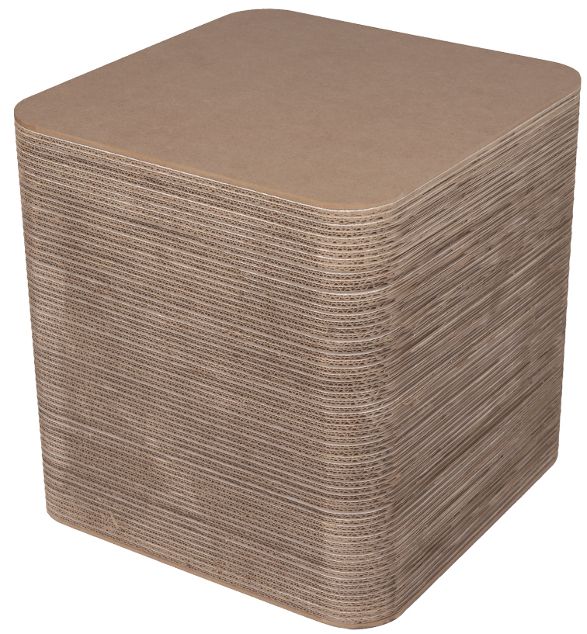 Square chock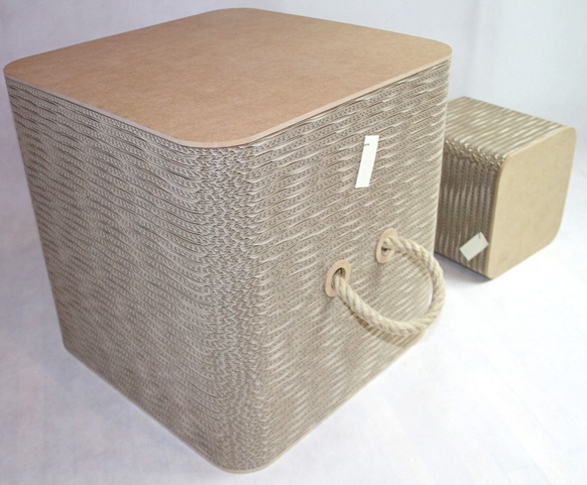 Square chock with handles and Mini chock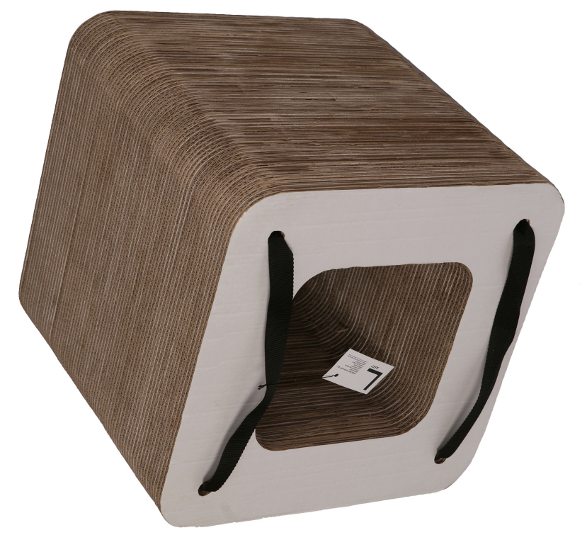 3XF chock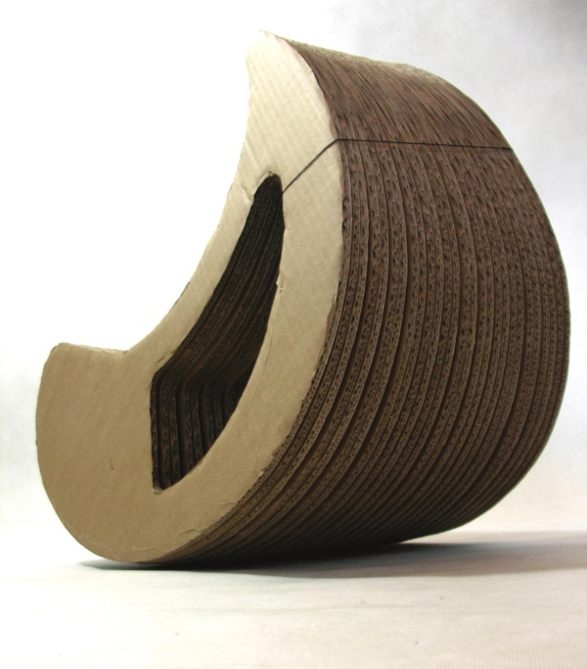 L-go left profile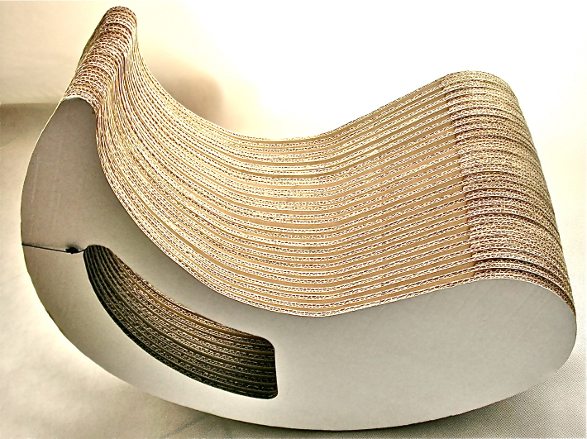 L-go right profile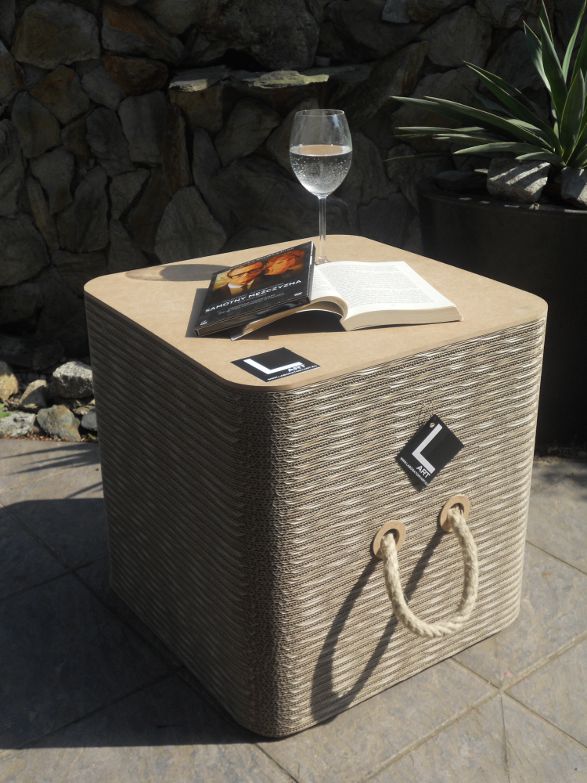 Square chock as a coffee table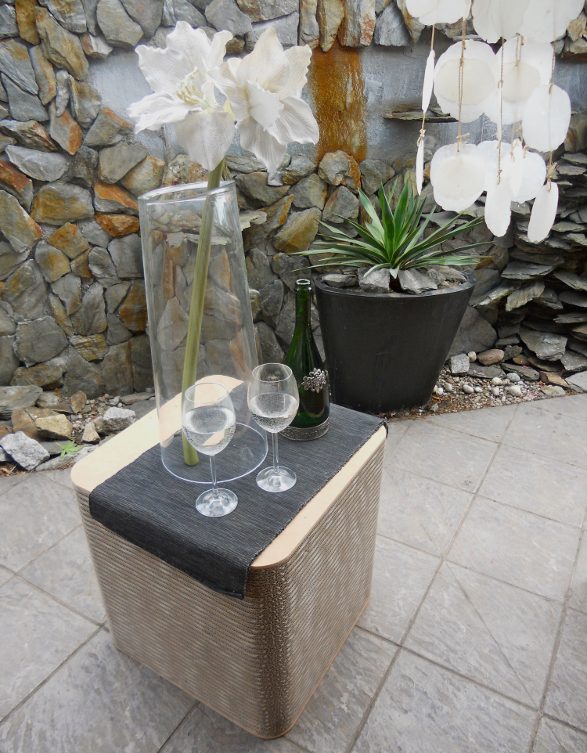 Drink table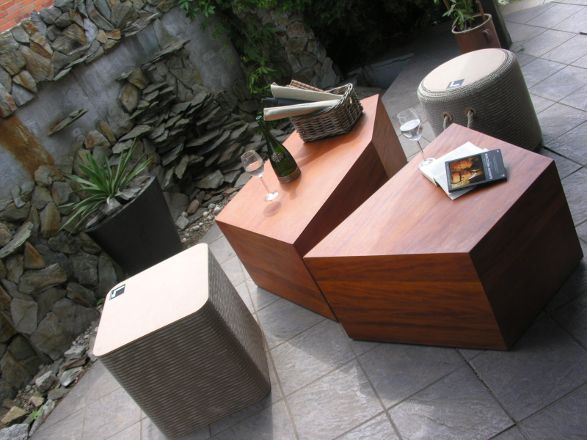 Square and Roller chock with handles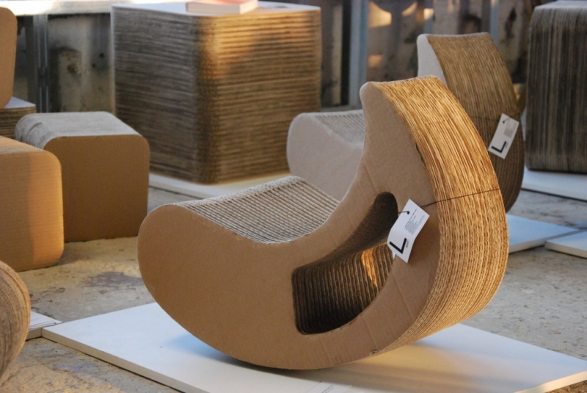 Big family...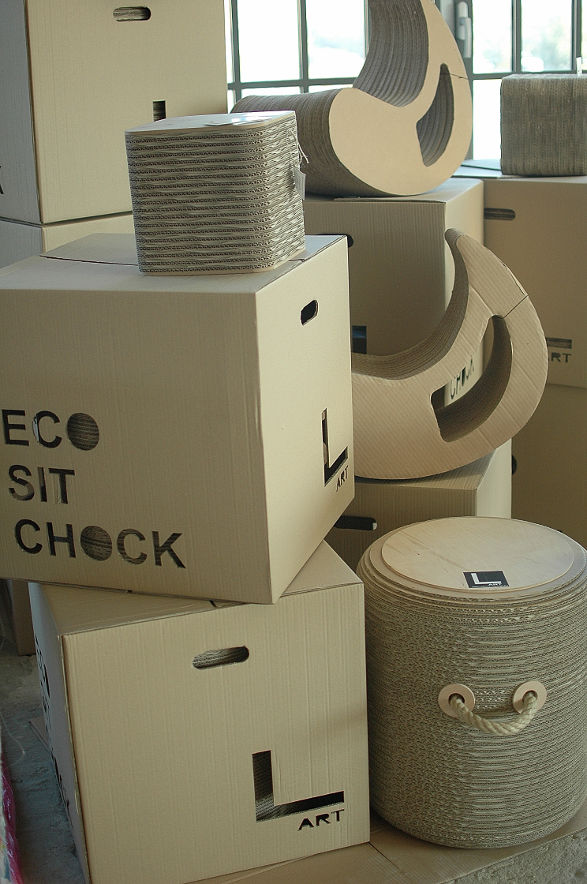 ...at the exhibition
Photo credits to Dominika Blazek, Aleksandra Floriańska