Funny Fiu Fiu pegs by Agnieszka Dybowska
I have already mentioned at Housology.com how to lure birds into your garden and how to satisfy their needs with Eva Solo bird feeders and accessories. At this time of the year it is even more appropriate and needed. Of course you don't have to use the bird feeders of this particular brand. There are many beautiful and clever products for birds at the market. And you can always make your own DIY bird feeder, if you wish.
However, if you don't have space for such a detail or you can't have it for any other reason, there is another way to invite birds to your living space. Available for everyone. At every season. Fiu Fiu pegs by Agnieszka Dybowska.
"Fiu fiu" is a sound made by the sparrow form the 1980's Polish cartoon. I haven't heard any other sparrow making that sound so I guess it was his unique personal skill.

According to the designer: "The project is a result of observing the birds sitting on power lines and associating them with pegs "sitting" on cloth lines. Modification of traditional wooden clothes pins led to the shape which is set somewhere between the symbol of a sitting bird and a classic peg."

Wooden clips are stored on a simple wire house-shaped hanger so don't have to make any other shelter for your little friends. Nice isn't it?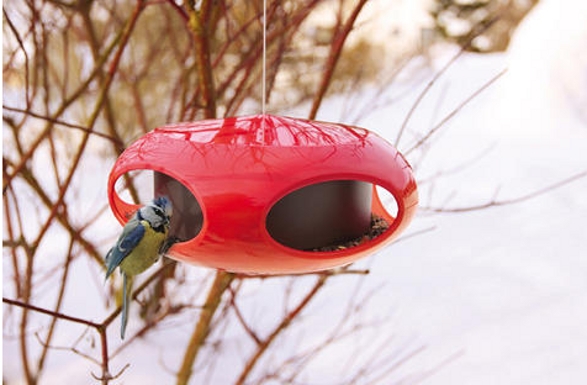 P:ip bird feeder by Koziol or ...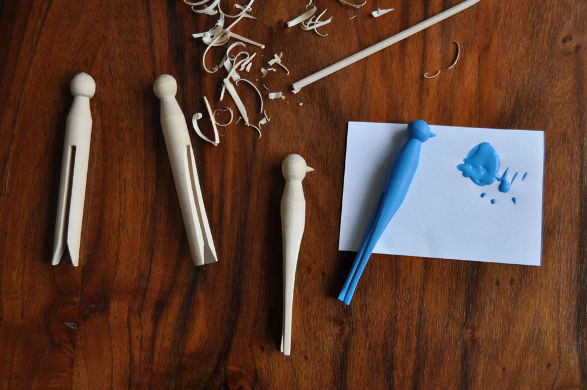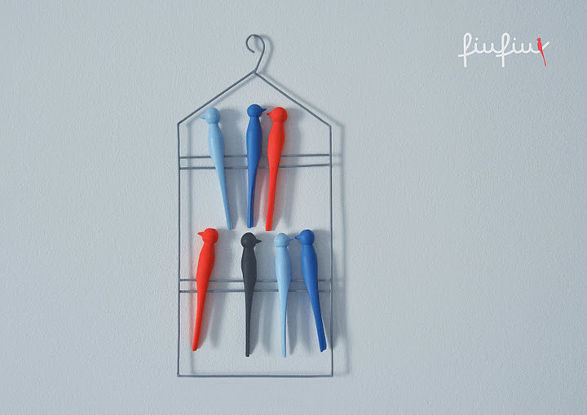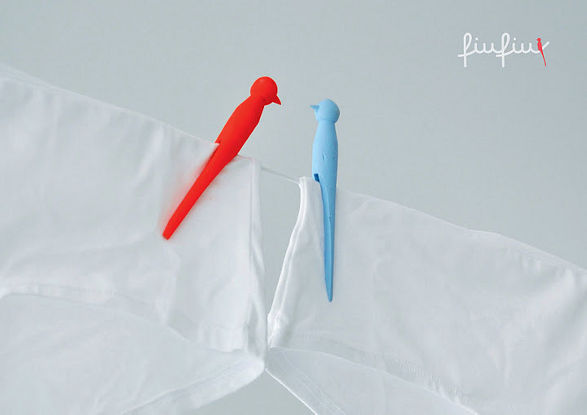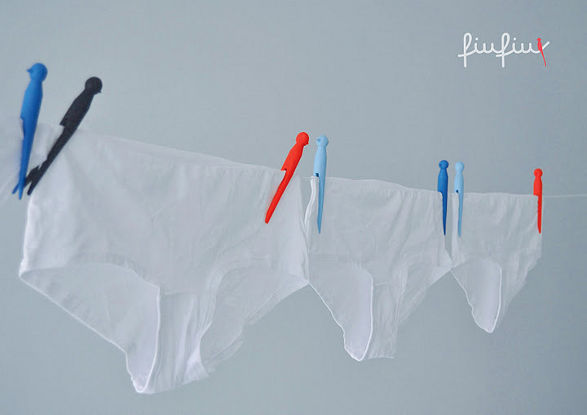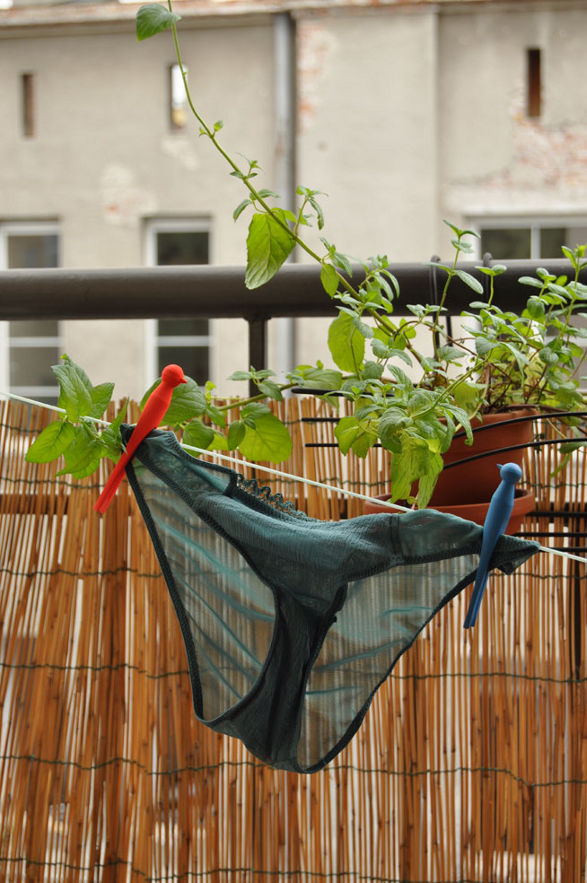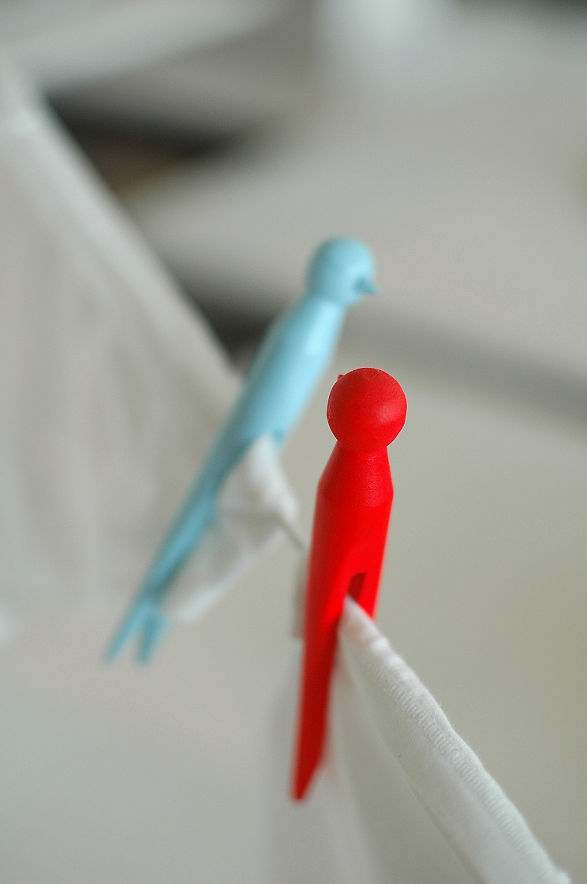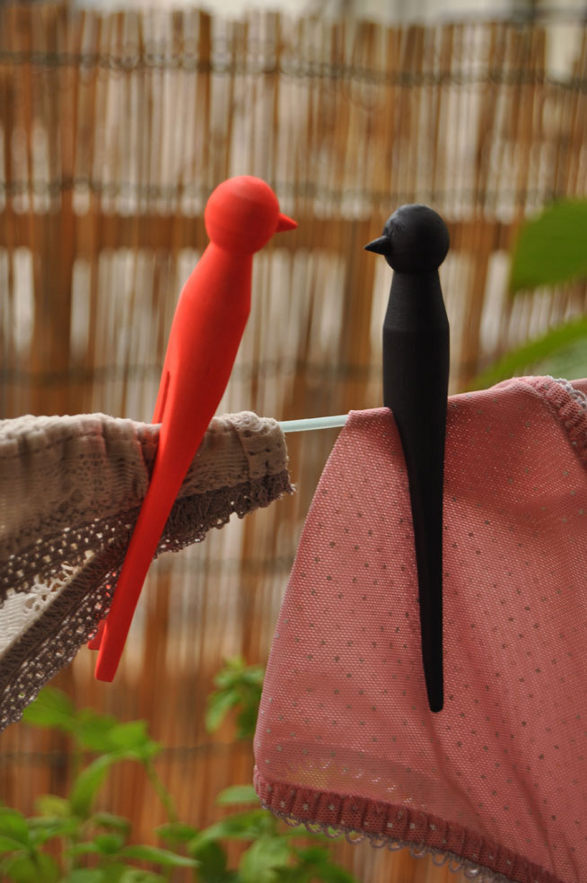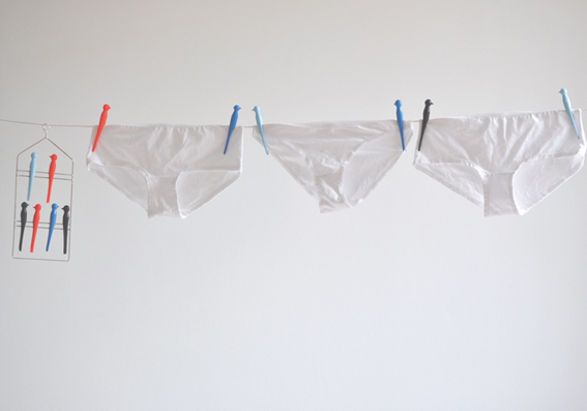 Photo credits to: Agnieszka Dybowska, Aleksandra Florianska, Koziol