Chairs. Comfort is the priority.
Tip Ton by Edward Barber and Jay Osgerby for Vitra defines a whole new chair typology: the solid plastic chair with forward-tilt action.

Its name refers to the two types of sitting experiences that characterise the chair – from a normal position, Tip Ton can be tilted a few degrees forward where it then stays in place. The innovation behind this seemingly simple feature lies in the skids, which rise at a nine-degree angle. The forward-tilt sitting position, until now the preserve of mechanical office chairs, straightens the pelvis and spine and thus improves circulation to the abdominal and back muscles. Tip Ton makes all of this possible for the first time ever in the form of an economical and robust plastic chair.

Tip Ton is made of polypropylene and is manufactured from a single mould without the use of mechanical components. This makes it extremely durable and up to 100% recyclable. Tip Ton comes in eight different colours and is ideal for use in restaurants, meeting spaces and educational institutions as well as an outstanding dining table or home-office solution.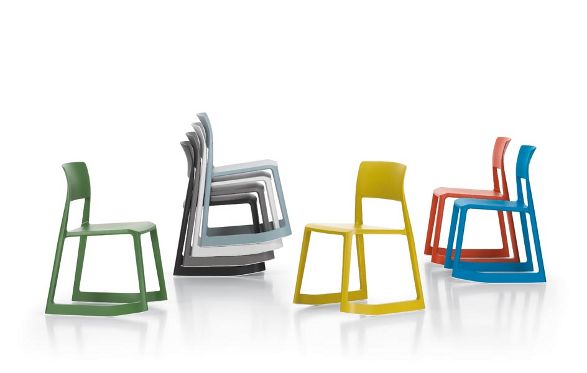 Tip Ton
Another exceptional Vitra seat is The Waver by Konstantin Grcic which embodies an aesthetic based on materials and construction principles from the world of outdoor sports. It was inspired by windsurfing and paragliding for their lightweight yet high-performance solutions.

Like a paraglider in a trapeze, the user floats in a fabric-spanned seat, which is suspended inside the tubular steel frame by two belts and hung over the top. Although the back is made of only one layer of fabric, it offers a comfortable contour thanks to its precise cut, at once supporting the body and allowing for a wide range of motion. The tubular steel frame is shaped to offer the flexibility of a cantilever chair, which when combined with a seat and neck cushion provide a level of comfort previously attainable only with conventional upholstered furnishings.

Waver offers a high level of sitting comfort combined with a simple technical construction. The large swivel base further accentuates the chair´s sweeping dimensions and unconventional lightness. The energetic colourfulness of the fabrics and the clearly emphasised connecting and functional elements give Waver its sporty look and feel. Its waterproof materials make Waver ideal for use as a n outdoor chair or as an informal and economical indoor seating option.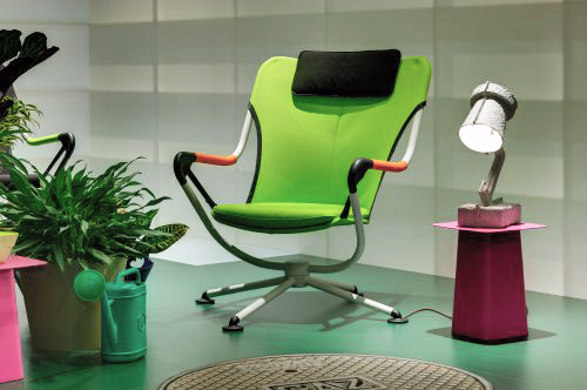 Waver
The Twist by Miray Oktem is a chair that supports the body in upper chest and the forehead where the shape of the human body does not alter from people to people. The seat extends towards the support to create a saddle like shape that transforms into a seat while sitting in a lower angle. The seat height can be adjusted up to 600mm which allows an almost standing sitting position. The angle between the support and the seat can be adjusted between 90 and 135 degrees. As the user leans forward, the chair slides on a rail to keep the balance of the chair.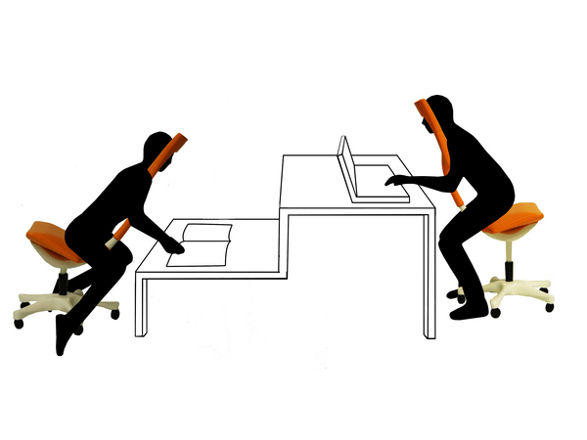 Twist Chair
The Aeron Chair by Don Chadwick and Bill Stumpf for Herman Miller is a classic. It not only looks cool but also it adapts naturally to human body with its shape, size and motions, and it's 94% recyclable, therefore even if it's black, it's green.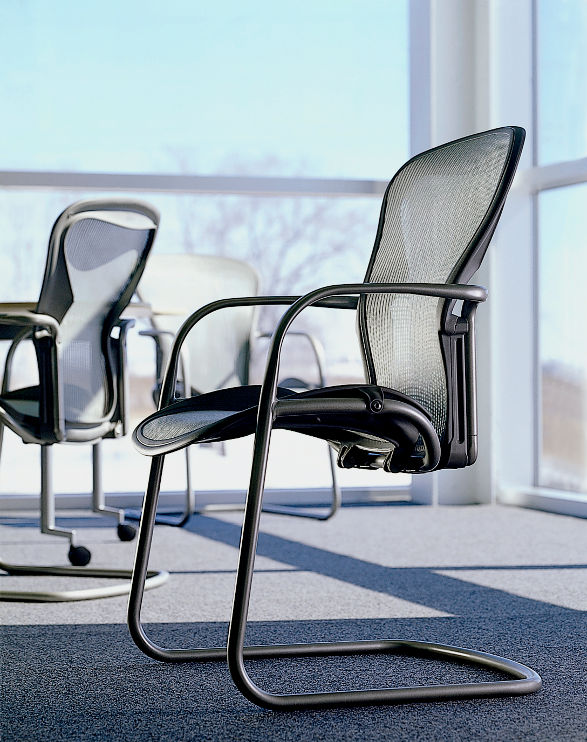 Aeron Side Chair
The Peacock Chair by Dror Bershetrit for Cappellini is created out of three sheets of felt and a minimal metal frame. The folds of the felt are woven tightly to form a structured yet incredibly comfortable lounge chair, with no sewing or upholstery involved. Simple, beautiful, comfortable.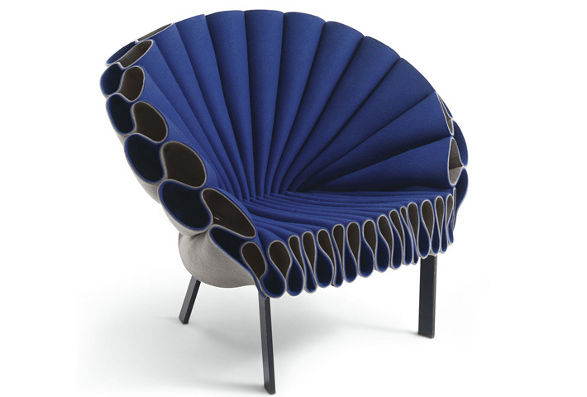 Peacock Chair
Viking Chair by Lopfurniture was designed by Oluf Lund as part of his graduation project from the School Of Architecture In Aarhus in 1990. It is a beautifully crafted and very comfortable chair. Available in various wood species and in different kinds of leather.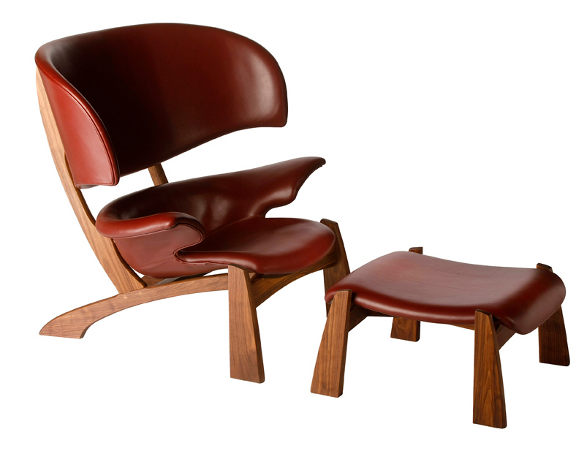 Viking Chair