Vitra Chairless is a simple seating device which already has thousands of fans all over the world including Rolf Fehlbaum (Chairman of Vitra ).

It is a strap to wrap around the back and knees to stabilize the body and relieve tension while seated. The inspiration for Chairless was Ayoreo Indians from Paraguay, who don't use chairs when sitting but ordinary stripes. Alejandro Aravena, architect from Chile has copied that idea and sold it to Vitra as a product relevant to global crisis.

As a sign of gratitude to the original inventors, a part of the proceeds from Chairless sales is transferred to the non-profit foundation which directly supports the Ayoreo Indians.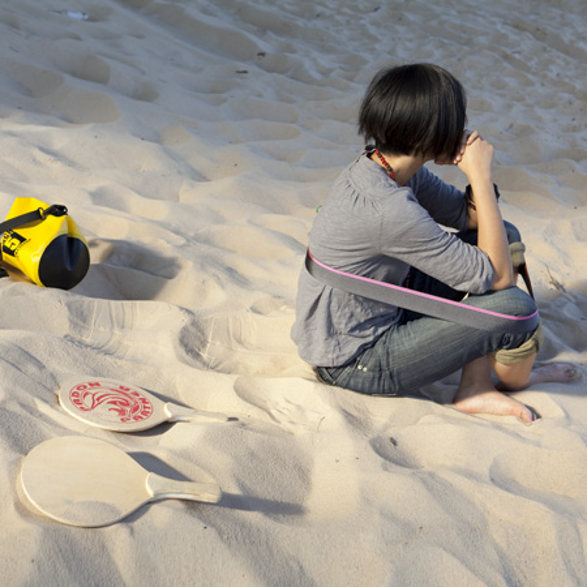 Chairless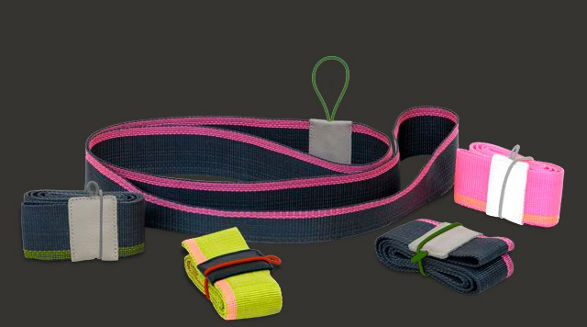 Chairless
Fresh colours at choice, unforgettable plump shape. The inventive way of transferring useless mattress into an intriguing and stylish piece of furniture. Plus de Madam Rubens by Frank Willems.
The folded mattress (each piece differently) forms comfortable, voluminous seat on top of the sexy legs of an antique chair. The result - unique.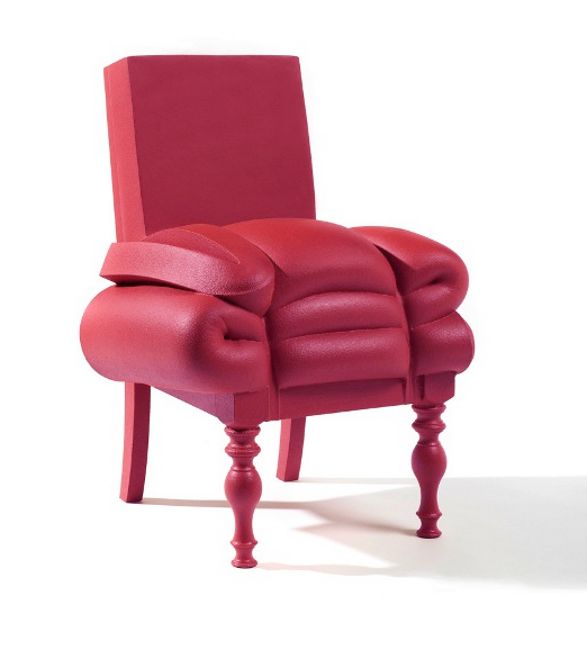 Plus de Madam Rubens
Spun Chair by Thomas Heatherwick for Magis is a rotating chair which resembles a spinning top. When lent on its side it forms a comfortable and functional chair that the sitter can rock from side to side in, or spin round in a complete circle. It is made of rotational moulded polyethylene and can be used outdoors and eventually recycled.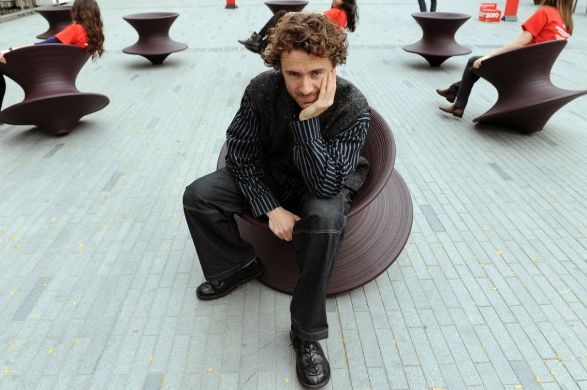 Spun chair
T Chair by Gabriel Canas is inspired by Deconstructivist architecture and the famous 80`s puzzle videogame. It is composed of 3D version of 5 puzzles which invite the user to become one more piece of the chair.

T Chair is built on independent modules made of fiberglass and it is available in 2 versions: colourful and black and white.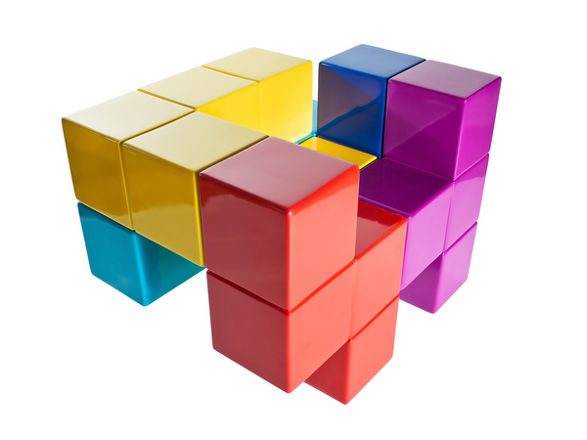 T Chair
Prickly pair chairs by a Mexican designer Valentina Gonzales Wohlers is a result of her creative experience in Europe. Valentina based on the classical French oval chair originated in the Rococo period during the reign of Louis XV. She added the Nopal cactus decorations to symbolize Mexican heritage and national pride. As a result she received an original pair of chairs. The great advantages of these chairs are its details – lovely clusters of false cactus needles and energetic colours.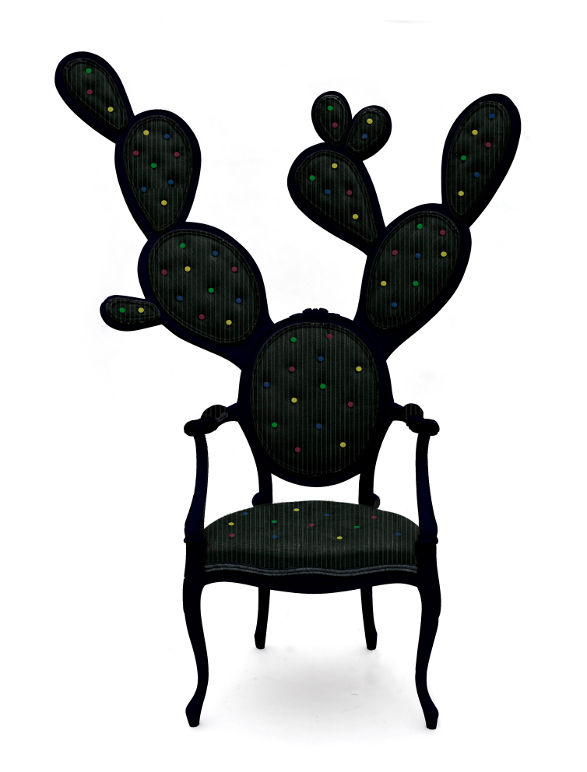 Prickly Pair Chairs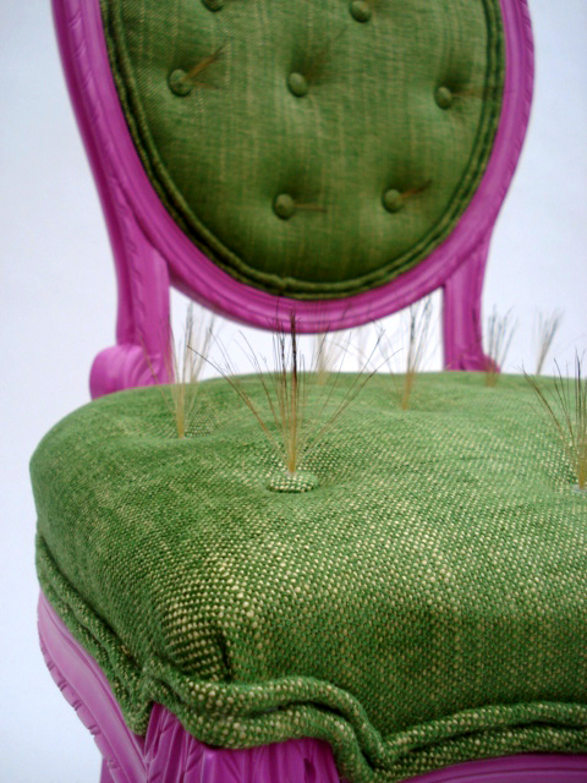 Prickly Pair Chairs - details
Sepii, rocking chair with numerous legs by Christian Norhave was inspired by Cuttlefish. Only three legs of this chair stand on the floor while the other leg is in a hanging position. The chair is produced of natural oak and is available in natural wood color. It can be use either as an outside or inside furniture.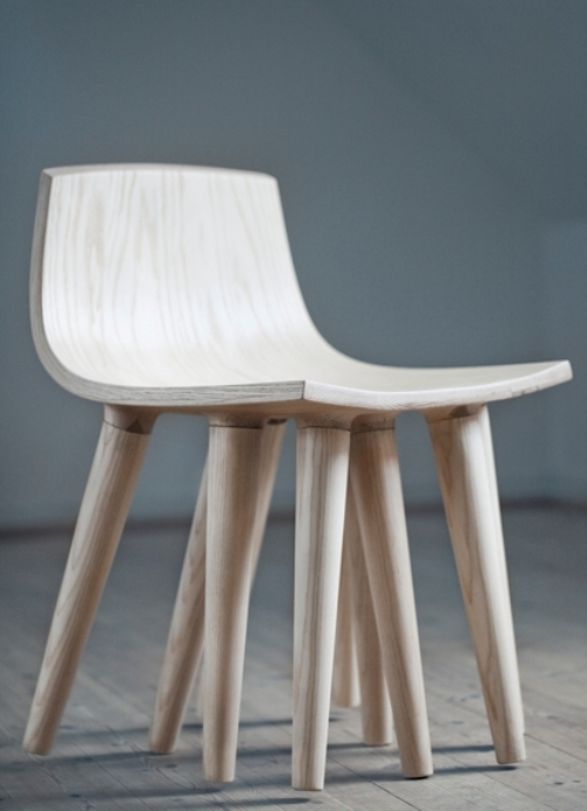 Sepii