Mini houses. Call of nature.
Another proposition of Studio Aisslinger is FinCube, a new modular, sustainable & transportable low-energy house made entirely of local wood of the Northern Italy.
The building provides almost 50 sqm of living space with a minimal CO2 footprint: local suppliers and local crafts using local long-lasting and recyclable materials manufactured with the precision and care of tyrolese handwork.
The FinCube is a materialized vision of a small housing unit with a long lifecycle. It can easily be dismantled and rebuilt on a new site, and even more important for nature hideaways: it requires minimum soil sealing - just 2 sqm that are easily renatured after the FinCube is moved to another location.
The wooden space with a 360-degree triple glazing is furnished with a second facade layer, producing shade and giving the building a unique overall mushroom-like monoshape. Technology wise the FinCube is a smart house - all vital house-functions are controlled by a central touchpanel. The supporting structure is made of local larch and the interior is a combination of larch & stone-pine.
The top priorities in the planning and realization of the interior are mainly simplicity and functionality. The 3m-high space is organized in a helical structure: the entrance area blends into a generous open kitchen with an adjacent sofa living space, around the corner one enters the bedroom and further down is the spacious bathroom.
The FinCube is an individually designed and multifunctional living unit providing temporary accommodation and design. By using natural materials, the building fits in the rural and alpine landscape without missing modern and contemporary design. Minimal soil sealing enables the temporary use of land without harming the nature. The FinCube is a completely new eco-house system not only unique in terms of its visual design but also in harmony with the nature.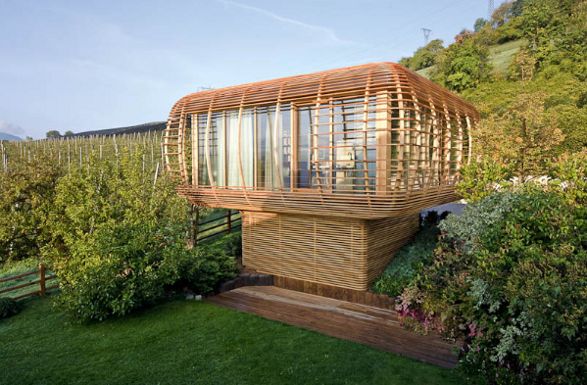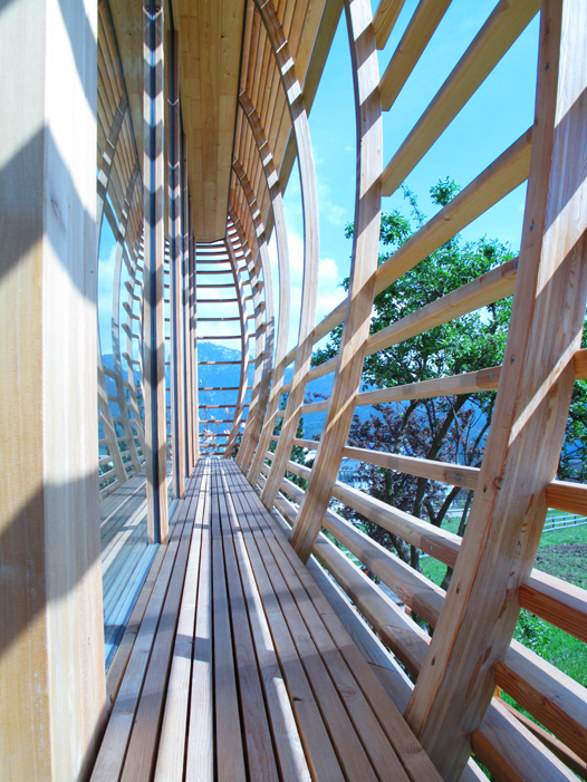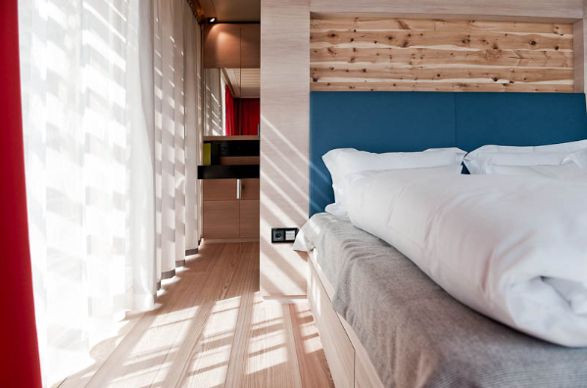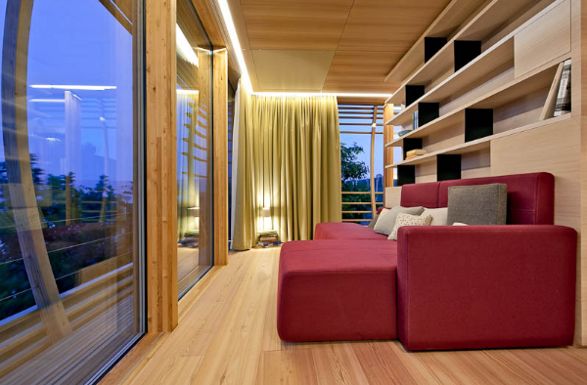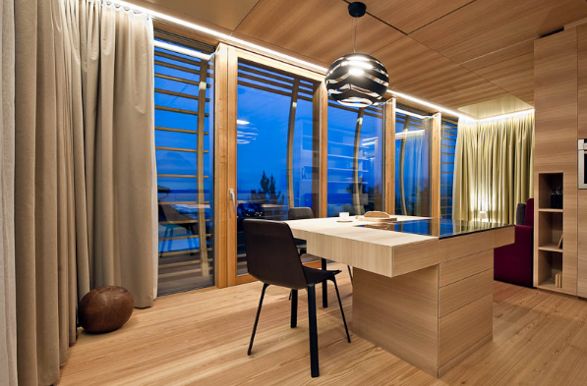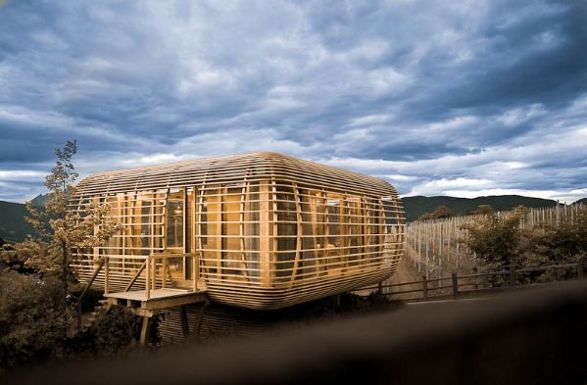 Photocredits: Florian Berger, Hannes Meraner, Werner Aisslinger