Mini houses. Eastern and western approach.
PACO designed by Japanese architect and designer Jo Nagasaka is a conceptual model to imagine a new life style. It is a box of 3m x 3m x 3m cube. And the roof open. It has the minimum equipments to live in spite of all its size. It includes kitchen, toilet and shower function … and of course a hammock near PACO's opening, to give its user a pleasurable feeling as the wind flows exquisitely through the gap.
Photocredits: Takumi Ota


The Taliesin Mod.FabTM is an example of simple, elegant, and sustainable living in the desert. The one-bedroom, 600 sq.ft prototype residence relies on panelized construction to allow for speed and economy on site or in a factory. It can be connected to utilities or be "unplugged," relying on low-consumption fixtures, rainwater harvesting, greywater re-use, natural ventilation, solar orientation, and photovoltaics to reduce energy and water use. The structure is dimensioned and engineered to be transportable via roadway.

The Taliesin Mod.FabTM was designed and built by graduate and undergraduate students at the Frank Lloyd Wright School of Architecture with the faculty guidance of Michael P. Johnson and Jennifer Siegal.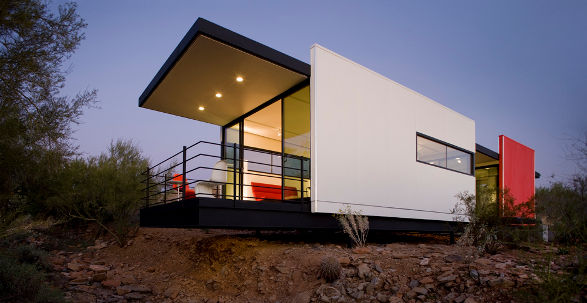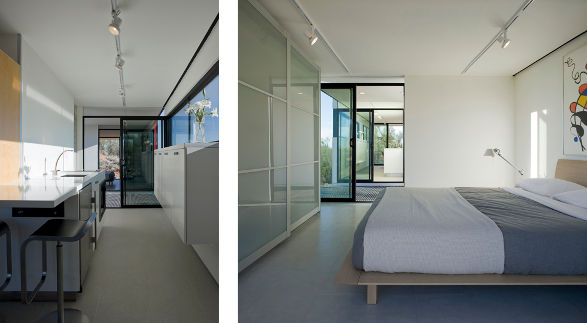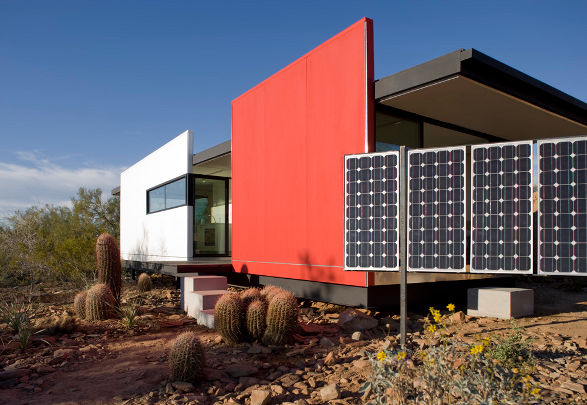 Photocredits: Bill Timmerman