Tichelaar 'Patchwork plates' by Marcel Wanders – original collection of random decorated plates
I have noticed that some time ago new trend has come. I don't know if it is a massive tendency but it is observable. I am thinking about different elements of one collection and I mean elements as one kind products e.g. chairs.
The nice example of this approach are 'Patchwork plates' designed by Marcel Wanders for Royal Tichelaal Makkum, over 400 years old Netherlands ceramic company. A series of 30 differently decorated plates in 5 sizes was designed in 2003 for Royal Tichelaar's debut at the Salone del Mobile of Milan.
Marcel Wanders chose different traditional plates as basis for his work and designed his decorations around a series of multi coloured fancy decors with added gold lustre. All plates are partly silk-screen printed and partly hand painted. By using this technique he has created a fascinating series of contemporary plates, a genuine enrichment of existing services.
Now, you can create your own composition of the plates with intriguing and original design and use them in random combinations on the table, which by the way, is very useful and saving time as well.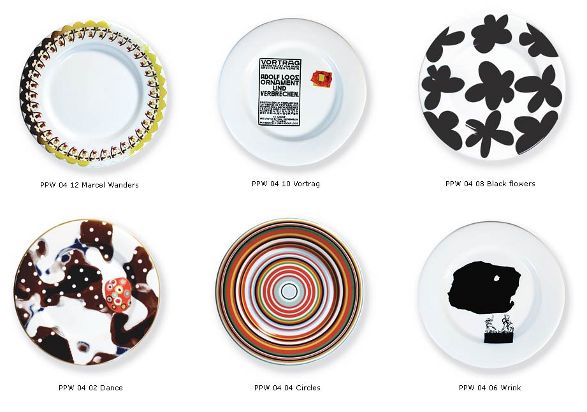 Breakfast plates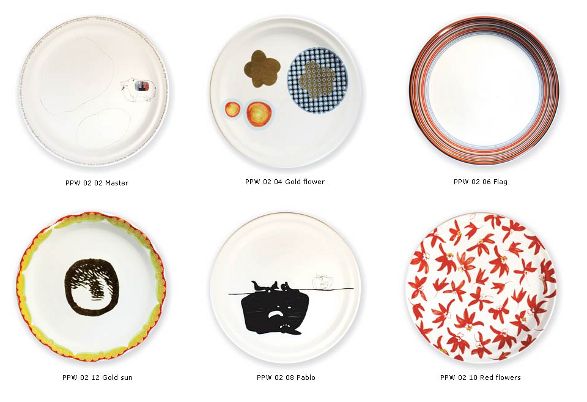 Large main course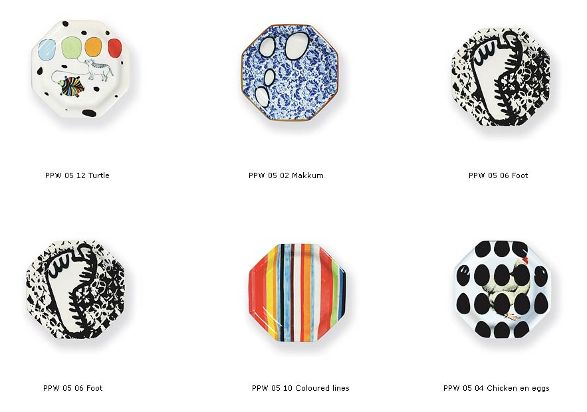 Sideplates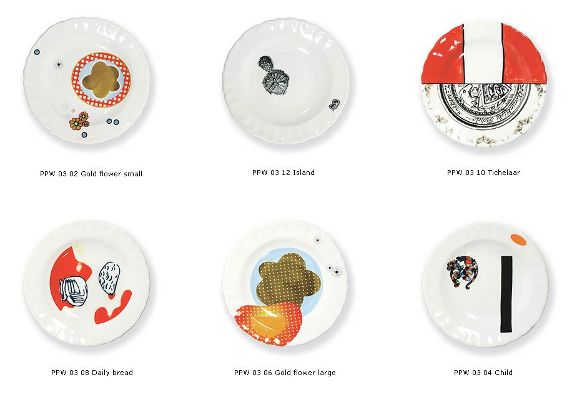 Soup plates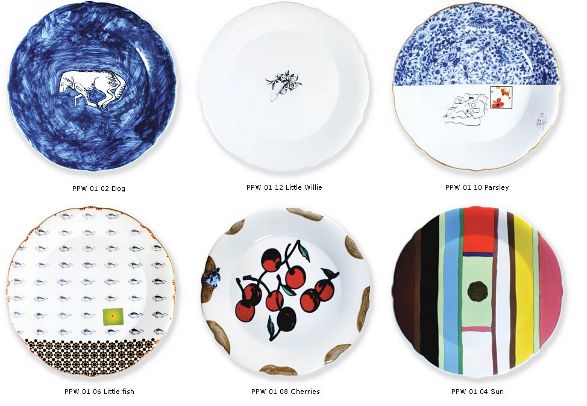 Under-plates
My favourites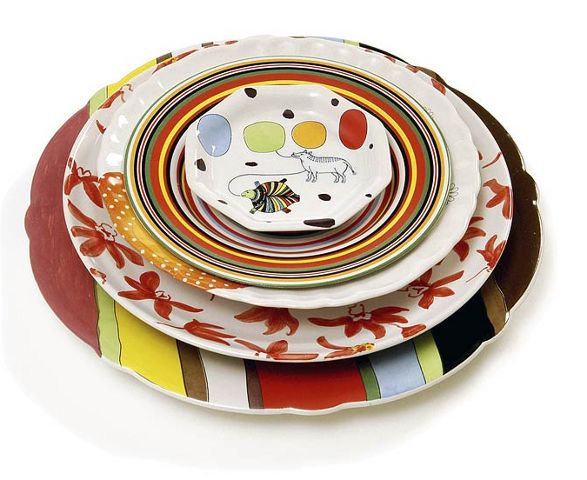 Set of five plates