Human body. Home design inspired by the sexiest body parts.
Some body parts are more inspiring and therefore more popular amongst the artists through the ages. These are parts of our body related with sex, gender and love. Two hundred years ago an artist in love could have written a sonnet for his lady or song her a ballad. Today he can make a lamp or sofa inspired with her figure advantages to win her heart (or sell it and win a fortune).

Here you can find some nice furniture and accessories inspired by the sexiest body parts
Him and Her Chairs by Fabio Novembre for Casamania were designed in 2008. "Him & Her are born directly from the ideas behind the Panton Chair. An evolution of the hermaphroditic original, declined into the harmony of the two sexes. They assume sculpted forms like naked models of seduction…but they feel no shame."

Him and Her shapes were created using a 3 dimensional scan of 2 plaster sculptures. They are crafted from rotationally moulded polyethylene and they are available in a choice of colours.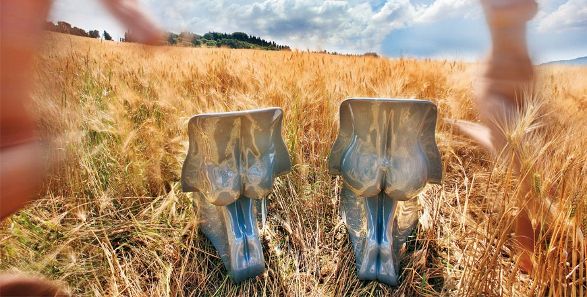 Him and Her Chair
Lip-shaped chair that has come to be known as the Bocca couch was created at the beginning of 70's by Studio 65 for Gufram as a tribute to Salvador Dali, a Spanish surrealist painter. It was based on the lips of Marilyn Monroe. Today, as an icon of modern furniture design it is included in the permanent collection of New York's MoMA, Paris' Louvre, Milan's Permanent Design Collection and Denver's Museum of Modern Art.

The Dark Lady version is limited to 1,000 pieces. It is made from cold expanded polyurethane with differentiated carrying capacity. The sofa is covered by an elastic fabric in a smooth black color and has a removable piercing of stainless steel.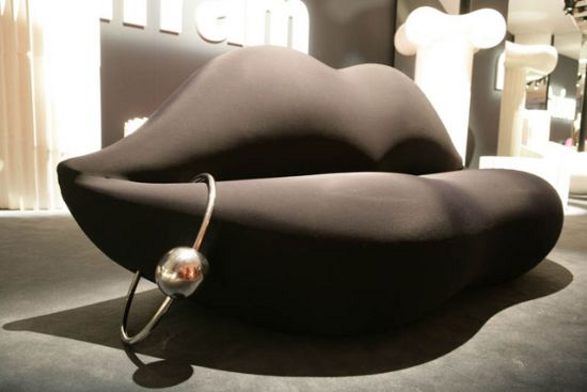 Bocca, Dark Lady Sofa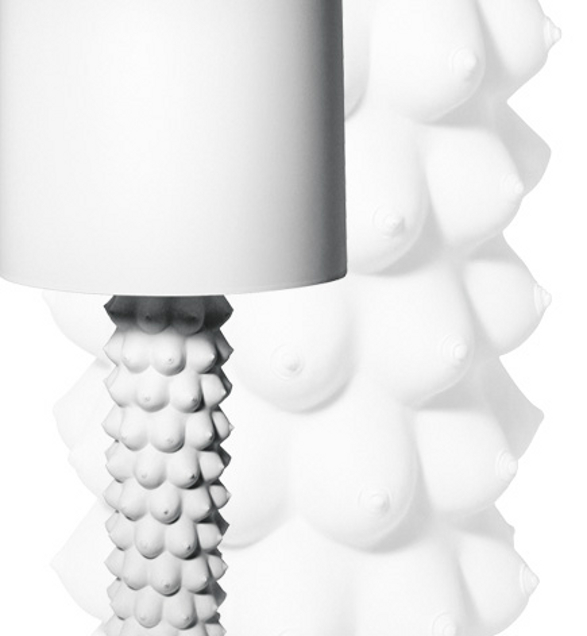 Giorgia Lamp by Jonathan Adler
Tongue-in-Cheek chair created by Peter Harvey is a sculptural celebration of the tongue, realizing the diverse anatomical form as well as capturing its fluid, sensual nature. It is realized in GRP (glass reinforced plastic) because it's dynamics, strong, flexible and aesthetically captures the expression of the piece, allowing it to flex and react along the length in response to the sitter. The chairs are designed for indoor or outdoor use.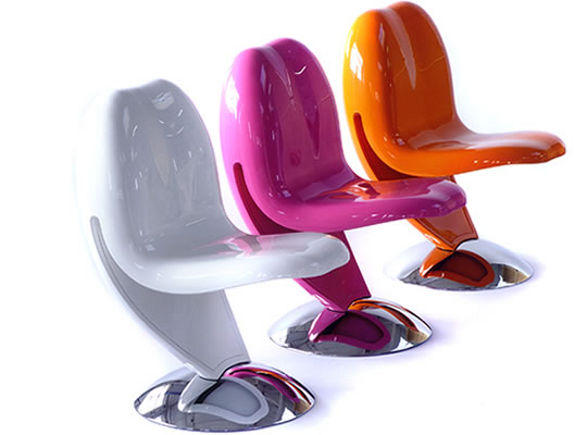 Tongue-in-Cheek chair
Now, two examples of less serious yet funny and charming interpretation of this subject.
Venus' Clips by Marc Graells is a lovely clip holder with female pubis shape or Venus Mound. There is a magnet inside, strategically placed to guide the clips to look like pubic hair, more or less leafy according to anyone's taste.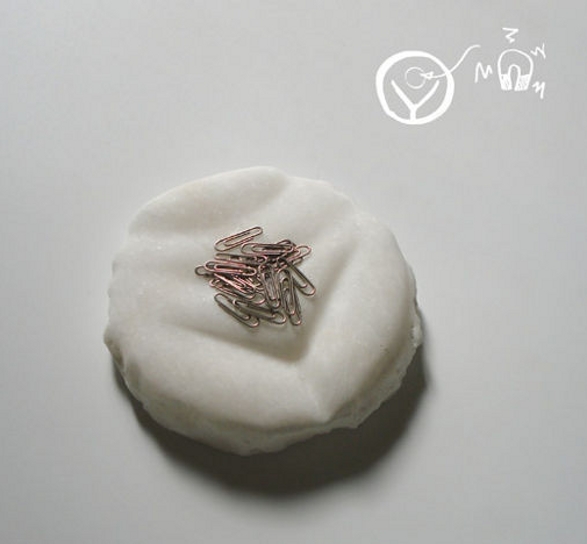 Venus' Clips
Babki are sand moulds shaped like "boobs". They were created by Babaakcja, design group from Poland . "The beach culture is all about perfect, nearly naked bodies, but no one really looks that good! We all have some defects. Our moulds are an offer for girls that would like to have bigger breast - they can just lay down on the beach with two XXL sandy boobs;)".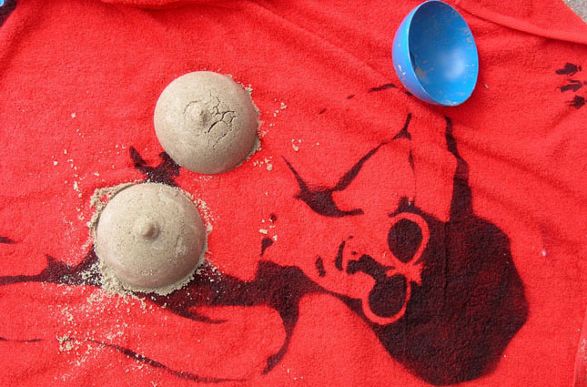 Babki