Clever and fun FIGA play table
I have already written some articles about smart play tables for children but I don't think I may overinform you in this subject. I do hope my articles may help you find nice furniture for your kids so that you wouldn't have to learn from your mistakes.

The children of age about 3 start spending more time at the table while making their art and craft works, and if we provide them the attractive and comfortable one, it would definitely help them to prepare better for school (where they would spend so much time at the desk).

FIGA designed by Magda Machajska is a furniture that can serve children as a play table keeping toys in a reach of a hand, a place to have tea parties or a desk for art and craft works. The pockets in the storage units help children to sort out and organize their treasures, toys and all kinds of stuff of different sizes.
FIGA was created as an answer to young talents competition organized by Elle Decoration (and received a recognition). The starting point was the analyze of kids' behaviours basing on the designer's memories and observations. Magda Machajska has concentrated on children's need of having secrets, hiding-places, prowling and giving new functions to old things. Her intention was to create a piece of furniture, which would give children possibility to fulfill these needs. She has chosen a table form to combine the properties of magic furniture of everyday use due to its ability to direct interaction and being in the reach of little user's hands.
FIGA prototype is still being developed and waiting for the producer. The table's frame and covers are made of veneered plywood, pockets are made of felt and transparent malleable plastic. The final version is to have adjustable legs to adapt to children's height.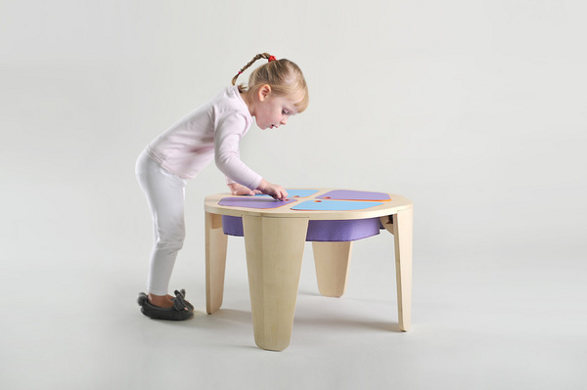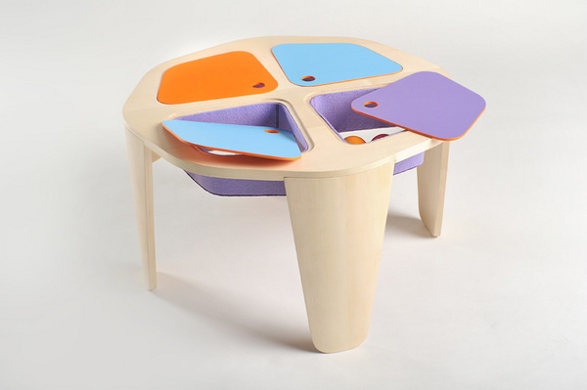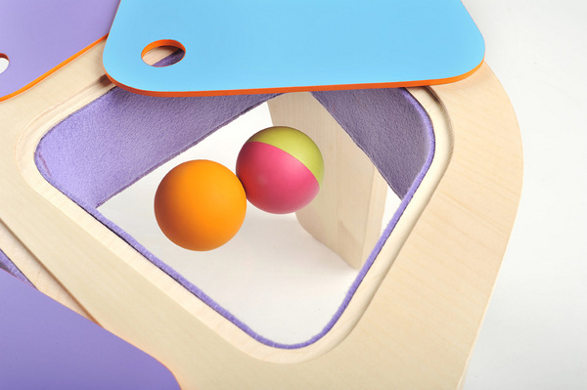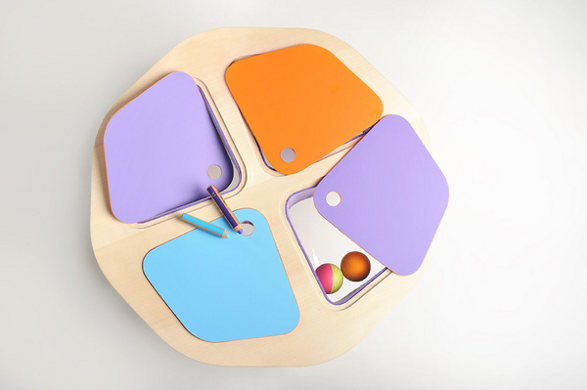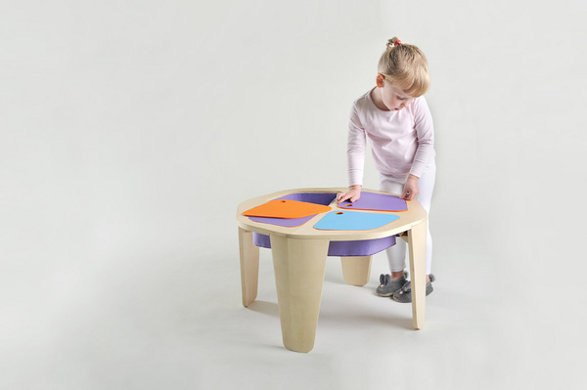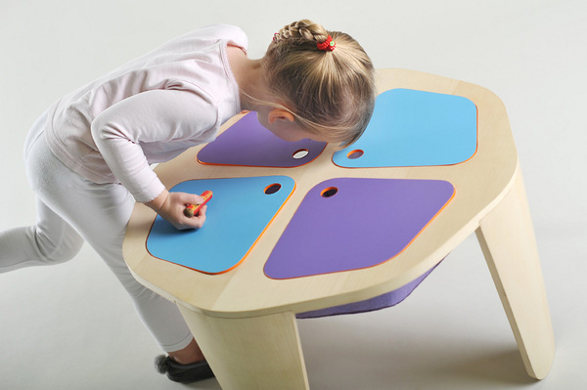 Photo credits to Ewa Sobiecka