Original and functional Inflatable furniture for outdoor and indoor use
What comes first into your mind when you think "inflatable"? Summer, mattress, sun, ball, breasts, softness? Only pleasant and relaxing things. What about "inflatable furniture"?
During the last few years some designers and furniture producers made the attempts to convince us that inflatable furniture doesn't have to be cheap, tacky or impractical. That they are not condemned to be swimming pool accessorries. And some of them succeeded. Starting with Via Lattea collection by Mario Bellini for Meritalia, through Blow Sofa and Armchair by Malafor, ending with Blofield Air Design and their Chesterfield collection (to mention only few of them). They not only proved that air furniture can be aesthetic and original but also functional (comfortable, easy to inflate, deflate and store) and eco friendly due to the slashed carbon footpint (as they are light and easy to ship).
Now, I can add Sylwia Kaden and her Inflatable to this list.
Dmuchane ( Eng. Inflatable ) - large and voluminous, oval in shape and fanciful in form. Amusing furniture, that are easily associated with balloons or sculptures, as their very form intrigues and makes no attempt to force a function.
"I aimed to create surreal forms to be suitable in multiple contexts and situations. Depending on the space completed with the furniture, we can achieve the variable results. The pieces of furniture look like sculptures when in wide open, clear space. They become playful sails when floating on water" said the designer. "The color white has a purpose, too. These are spotlights that would render the furniture colorful - not the material itself. Once the light is off, the furniture color is toned down and Inflatable appears to be, how deceptively, classic. Yet, another feature to make it unlike summer beach gadgets, rending all obvious associations."
Inflatable are made of polyurethane. The footing of both pieces features pockets for ballast - stabilizing metal elements - this renders the furniture firm and stable under any condition. The furniture is easily folded and fits into a bag. The larger piece (croissant shaped) is 1.5 kg, and the smaller one is 1 kg.
They are made for individual order which you can place at Niemasowka.pl.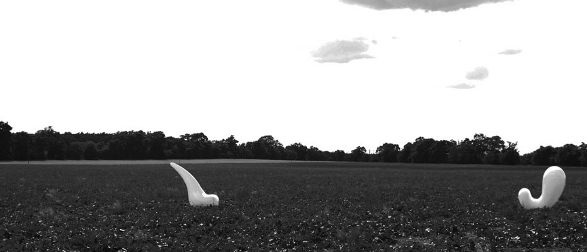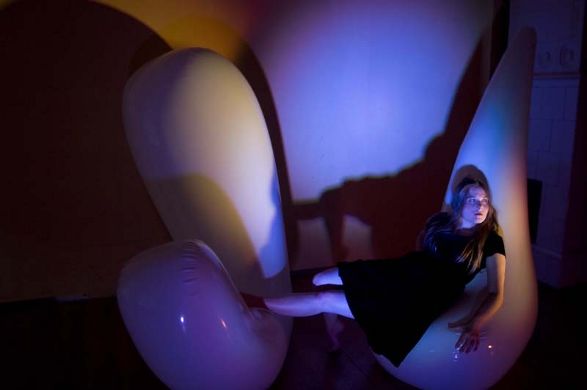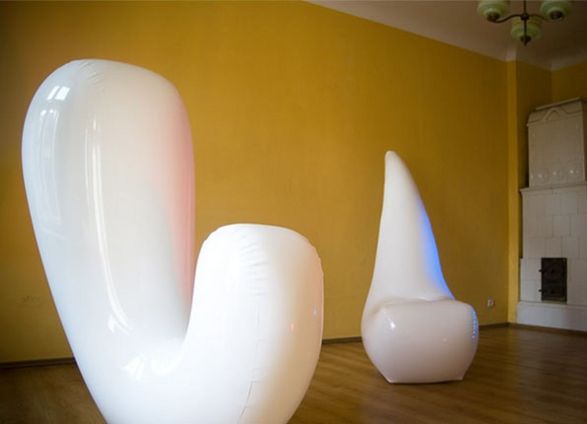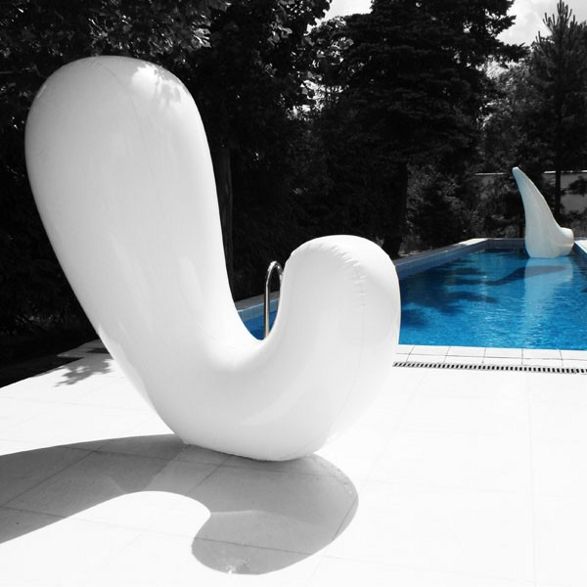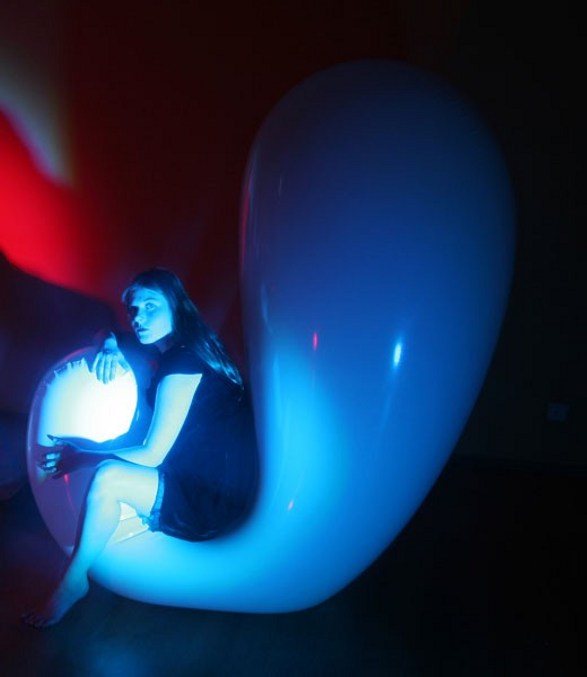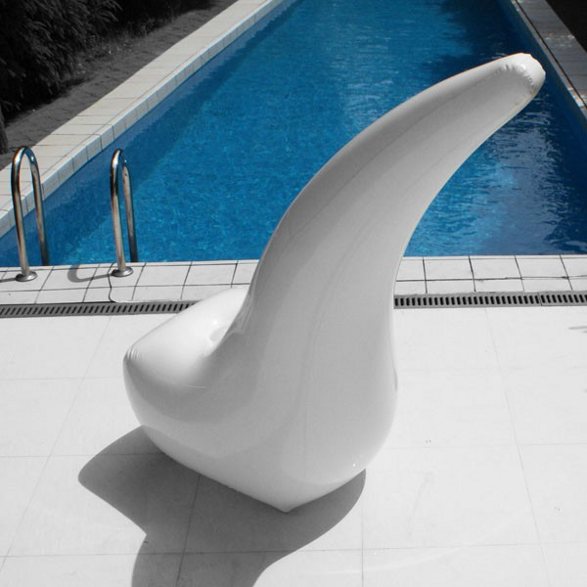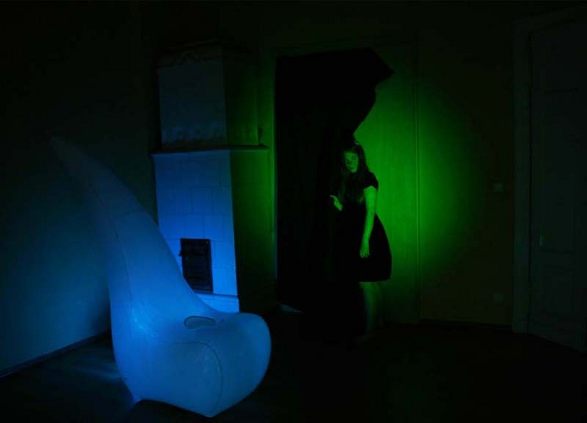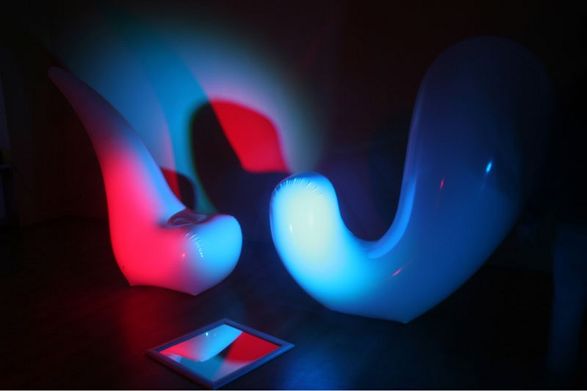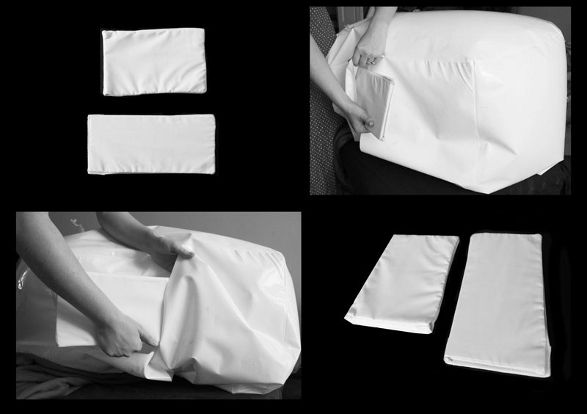 Photo credits to: Sylwia Kaden