The best chairs inspired by Panton Chair
As promised, find below my favourite examples of chairs inspired by Panton Chair.
First, the interior of St. Bartlomiej church in Chodovice (Czech Republic) designed by Maxim Velcovsky and Jakub Berdych from Qubus Studio (2006).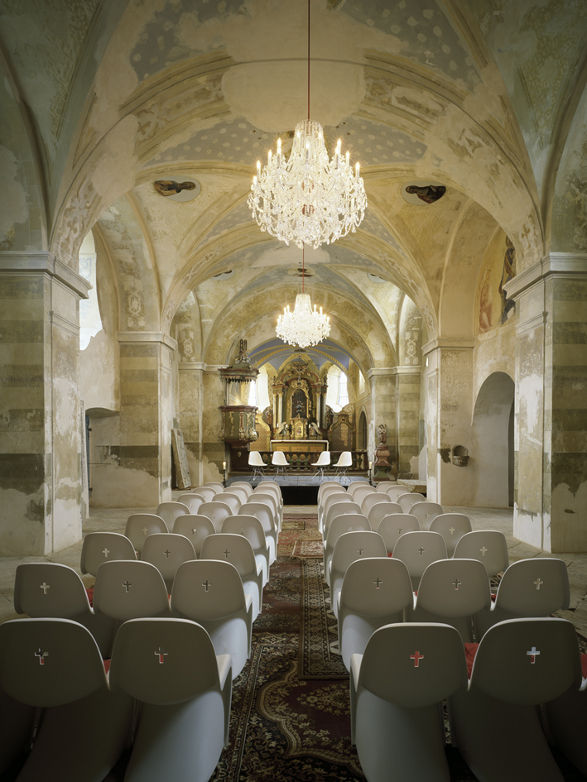 Him and Her Chairs by Fabio Novembre for Casamania designed in 2008. According to the designer: "Him & Her are born directly from the ideas behind the Panton Chair. An evolution of the hermaphroditic original, declined into the harmony of the two sexes. They assume sculpted forms like naked models of seduction…but they feel no shame."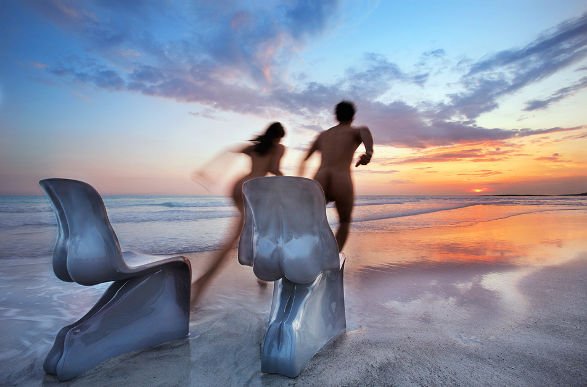 In 2010 the designers from United Nude used their special semi-automatic process, called Lo Res, to give the Panton Chair a new look. A series of chairs have been created using a technique whereby computer software can re-design existing objects or create new concepts. This method uses 3D resolutions to create items as series of 3D points, each time lowering the resolution. When the 3D points are connected to become triangular surfaces, they describe the shape of the object. As the resolution is higher (and thus a higher density of points), the shape appears smooth. And when there's a lower density of points - the object becomes more fragmented and abstract.
In 2010 Vitra UK launched a national Panton Chair Competition to celebrate its 50th anniversary. In the search for the best customized Panton Chair, architects and designers were asked to present their unique idea for this classic design piece. Ben Adams Architects was awarded second place.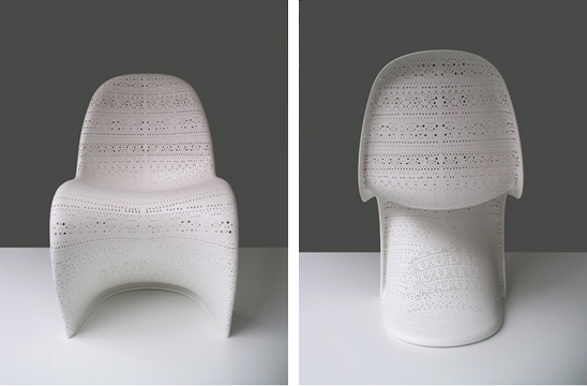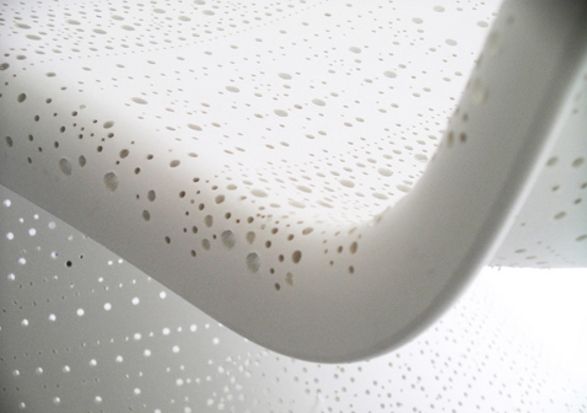 The first place at that competition was awarded to Jump Studios. The designers decided to emphasize the outline of the iconic form by hollowing out the middle. After having drilled the holes around the outer shell they threaded between them with fishing wire. Here's the result.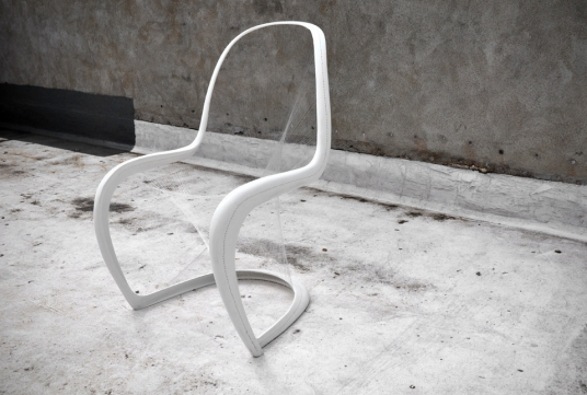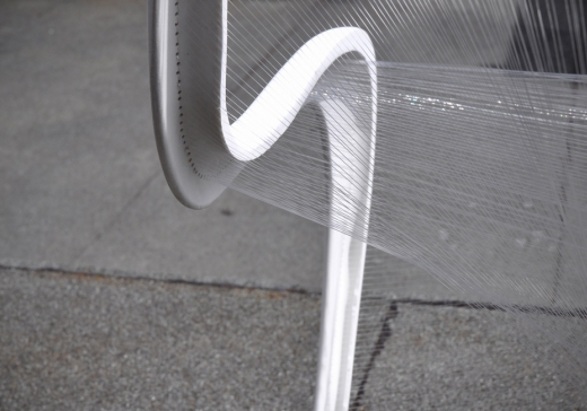 Another interpretation of the same subject; Pulp, a chair designed by Christophe Pillet and produced by Kristalia (2011).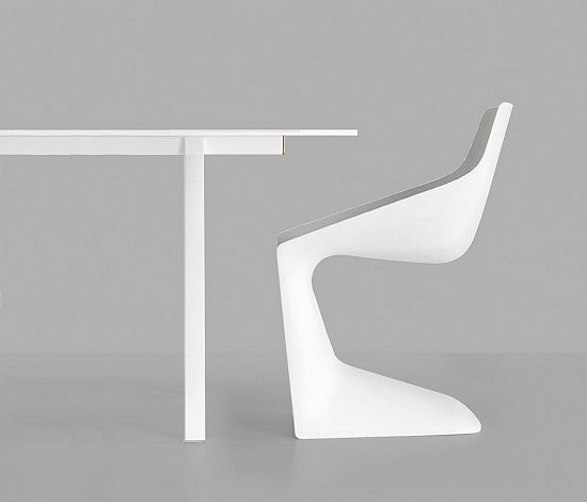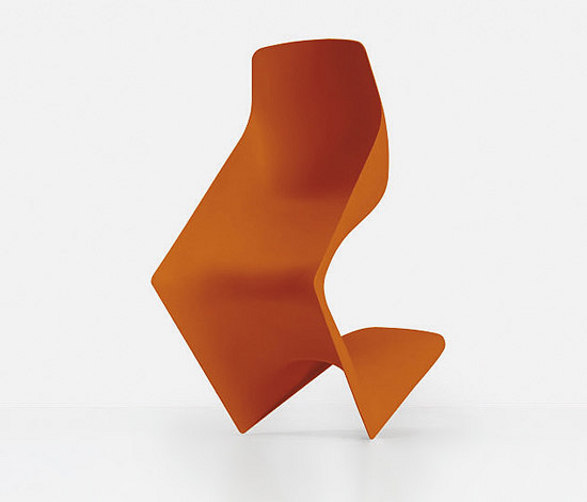 And a bit of entertainment. Slovak designer Peter Jakubik (2011) inspires and instructs how to make your own copy of … wooden Panton Chair. "All you need is a picture of Panton chair, a tree, DIY tools and passion for designer classics. And now we can start manufacture genuine copy of the Panton chair for your holiday cottage or garden party" says the designer. If you need more detailed instruction, you can watch an instructional video.