Most original concepts of children's play tables
The tables I presented in my last articles are well thought-out, carefully produced, comfortable and safe for children. However, their range of use is quite obvious: a child is to sit at the table and use the table top as a work surface. Today, I'm going to introduce you the products, that present completely different approach to the concept of table for children. Apart from the characteristics mentioned above they offer another value – new way of thinking about the common piece of furniture and about children's skills development.
Child's Table by Tian Tang was inspired by "The little Prince". Simple construction and thin tabletop are to express the archetypes of table and roof. The light combined under the tabletop shapes space experience and enriches lightscape in children's environment as well. Red pulling string serves both a switch, and a play signal.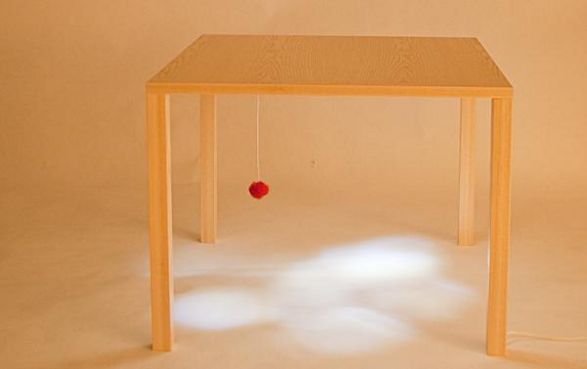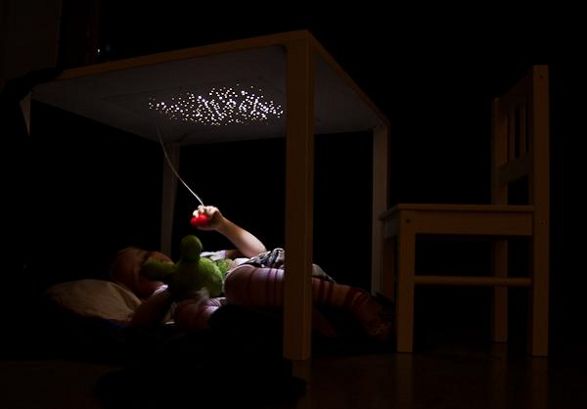 P'kolino Play Table is a modular set that can be reconfigured in many ways. Colorful soft foam pieces and intriguing shapes foster the play at home. The bent wood table is great for creative projects, it can be used as a lounge, toy ramp or for whatever the child imagine. Interchangeable play kits fit into the table for neat storage and are easily removed and replaced for a quick activity change. The uniquely designed foam benches offer a soft, safe seat at the table as well as a fun rocker when flipped, and the removable foam blocks act as puzzle pieces or objects for a game of catch.

Although P'kolino Play Table designed in collaboration with the Rhode Island School of Design is a great product and a little piece of art it is no longer available for sale. Pity.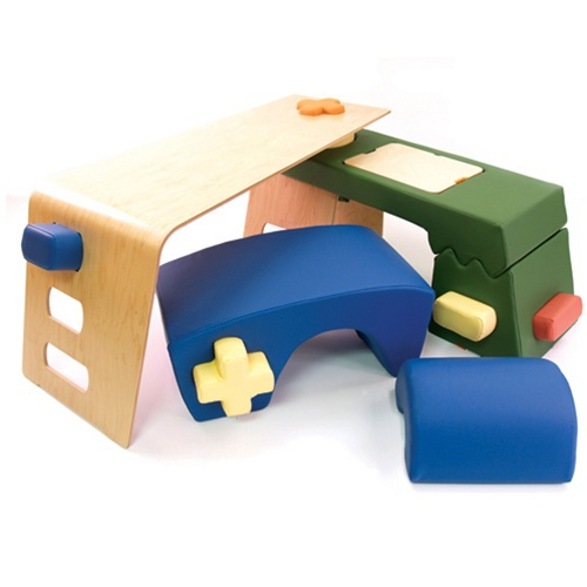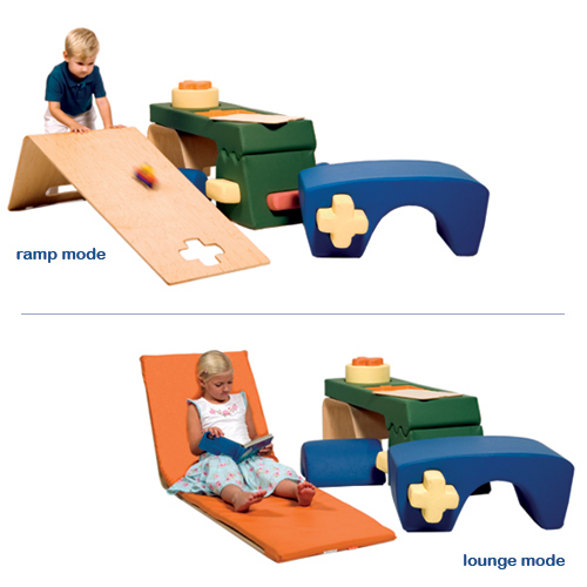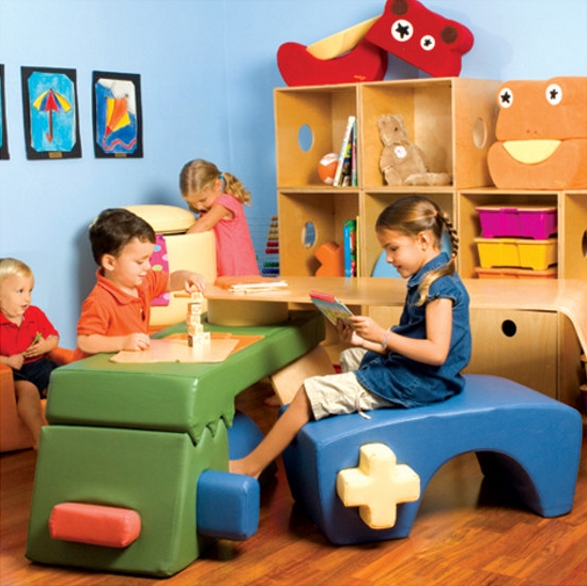 "Swing-play space" designed by Marta Wycech is one of the winners of the competition for toy-furniture organized for Meble VOX in 2009. The Swing is a toy-furniture which composes the functions of a rocker for two children and a table with seats, while turned upside down. The toy activates child's motor activity and balance, and the furniture enhance its educating development. As a whole, it stimulates kid's activity and support independence. It is safe and has all necessary attests.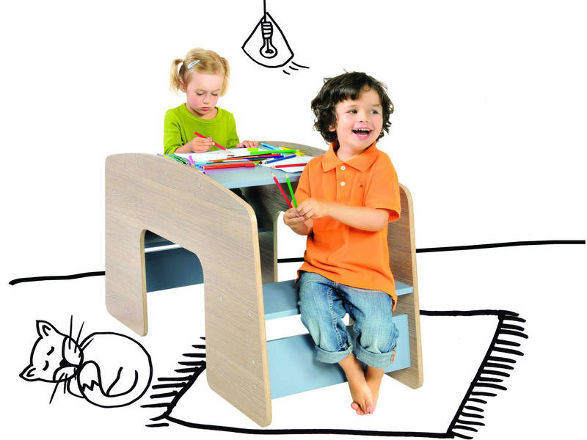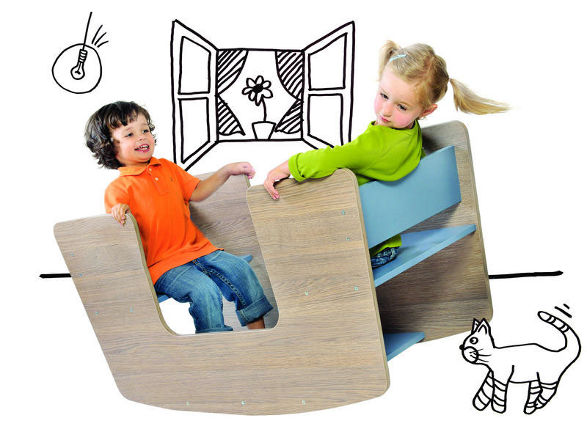 SANAK-JI Water Play Table by Cheme is a water table surrounded by play space. It is made of plywood and all its edges and corners are rounded for comfort and safety. Due to the matching lid you can easily transform the water table into a play table with storage.
The last proposition is a toy-furniture as well. Ssstolik by Marta Niemywska inspired by traditional folk furniture, which forest users creativity, is based on a very simple idea. The major part of the tabletop has holes and a child can pass a string or a ribbon through them. For an adult it may seem boring but believe me, pre-school children find such plays very attractive. What's more, it stimulates the imagination and enhance manual skills.