Less obvious. New approach to greenery in interior design. Surprise.
Keeping plants in pots and vases is not the only option nowadays. You can decorate your interior with one of the beautiful furniture, appliances, lights or accessories presented below.
IVY designed by Iza Cichecka and Marcela Kawka is a modules lamp made from LEDs. The base of the lamp is a flowerpot, in which the user can plant ivy to create lighting effects.
Another innovative concept of enhancing the décor of a home interior with natural element is The Grass Lamp by Marko Vuckovic. The light is helping the grass to be grown on the lamp and enlighten the room.
If you prefer plants of bigger size you may choose one of Green Islands ottomans designed by Jean-Marie Massaud for Offecct.
All natural environment friends would be happy having Phyto-Purification Bathroom by Jun Yasumoto. It is a mini-eco-system which recycle and regenerate the wastewater by using a natural filtering principle called phyto-purification. I recommend.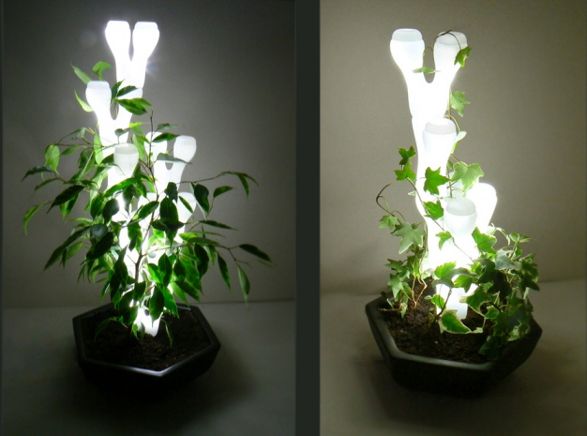 IVY Light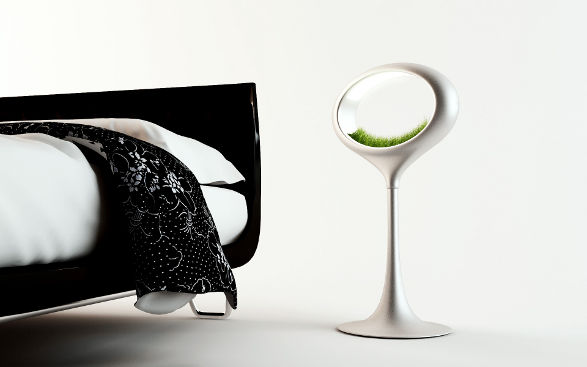 The Grass Lamp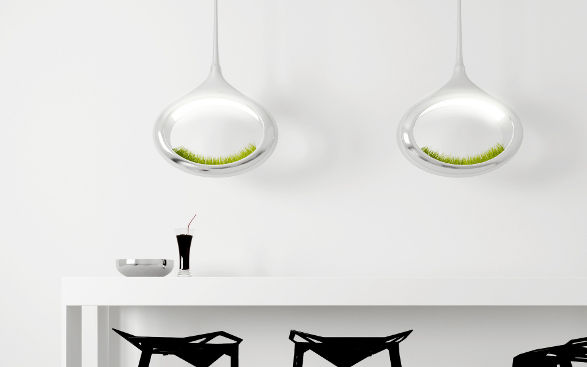 The Grass Lamp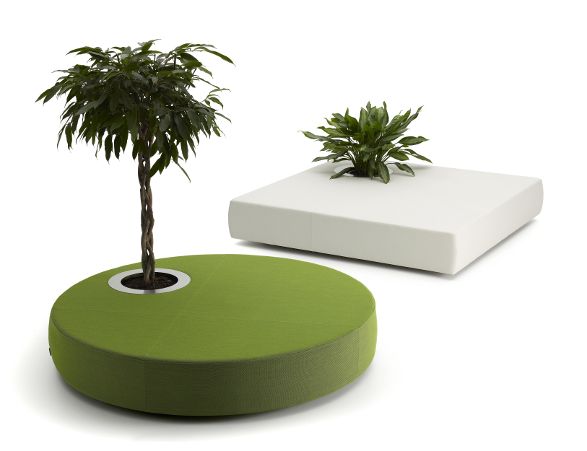 Green Islands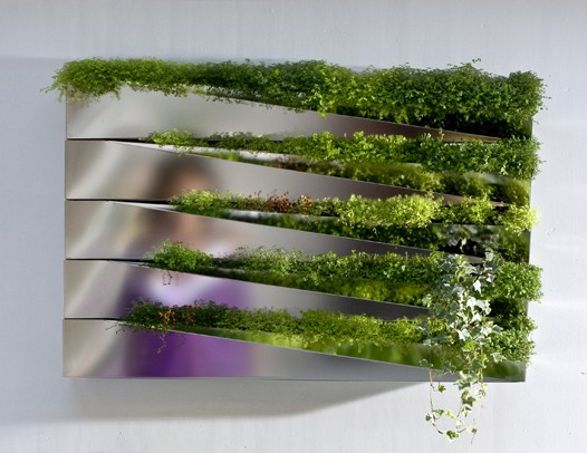 Miroir en Herbe; h2oarchitectes.com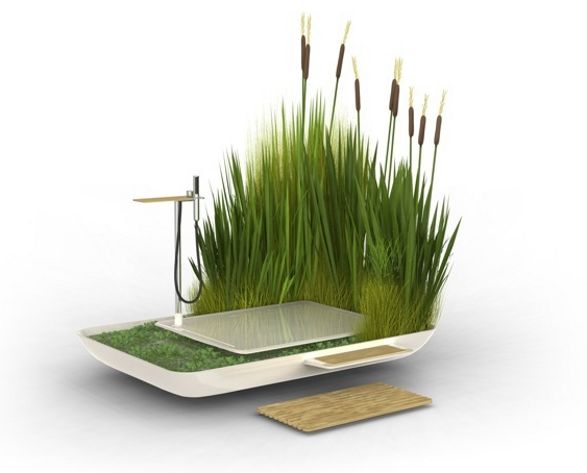 Phyto-Purification Bathroom