Less obvious. New approach to greenery in interior design. Planters.
Good news for plants admirers. Designers keep on inventing new ways of growing plants at our homes. Their imagination seem to be limitless.
On one side green furniture, accessories or appliances living in symbiosis with different species of plants. On the other side fresh and surprising approach to traditional plants' containers. And finally the green feast of moss.
Lets start with pots and vases.
Facepots designed by Good from the Republic of Kazakhstan is a collection of pots that use photographs together with the plant as their source of adornment. The idea is simple: the Facepot is composed of four layers, the face image sealed between a basic white pot and transparent plastic shield is protected from water damage and plants act as hairstyle. The effect? Original and funny.
If you lack of floor space it doesn't mean you should give up greenery at home or at work. Use the unique Boskke upside-down planter and give pleasure to your eyes.
Another great proposition is Cocoon by Mans Salomonsen. It is organic shaped storage unit for fruits, vegetables, spices and herbs. Practical and decorative.
If you like playing with hair (and you already have Facepot) you may like Wig by Tania da Cruz, ceramic, white vase which allows users to create any floral hairdo. Have fun!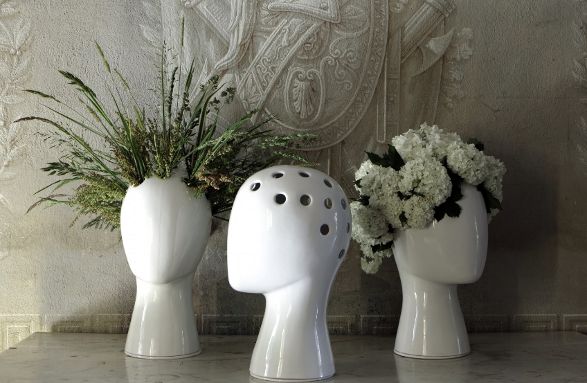 Wig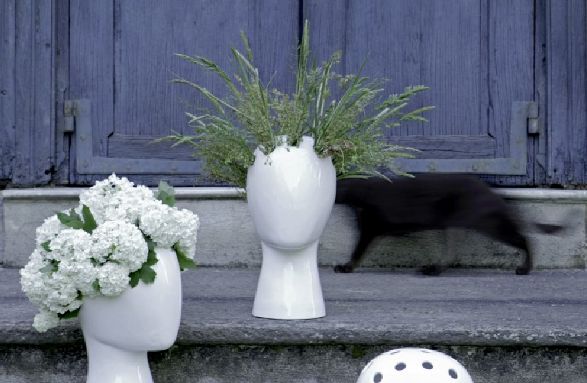 Wig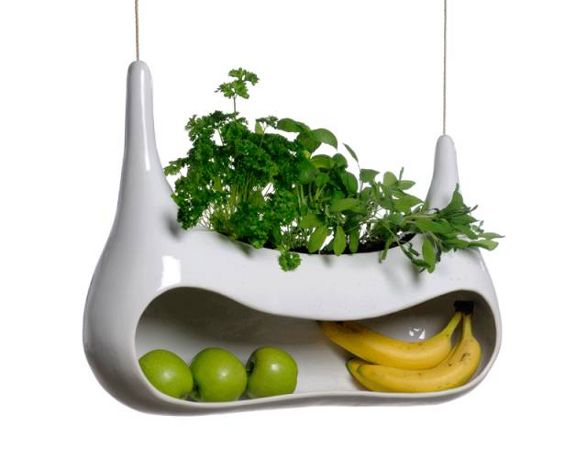 Cocoon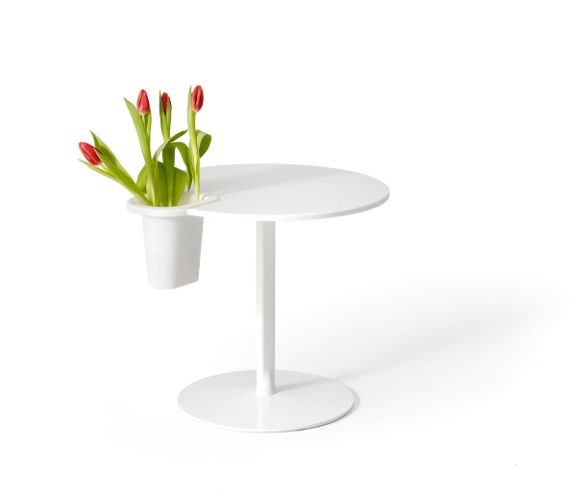 Grip Vase by Satyendra Pakhale, Oasis; offecct.se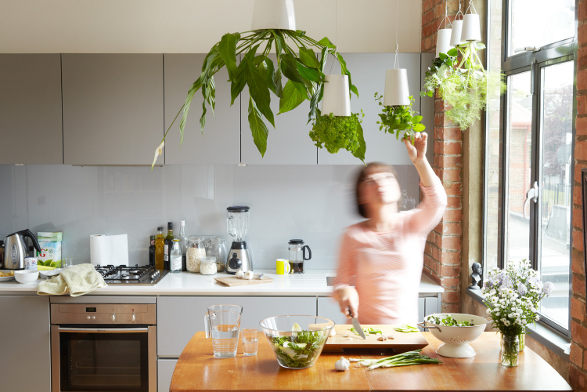 Sky Planter, design Patrick Morris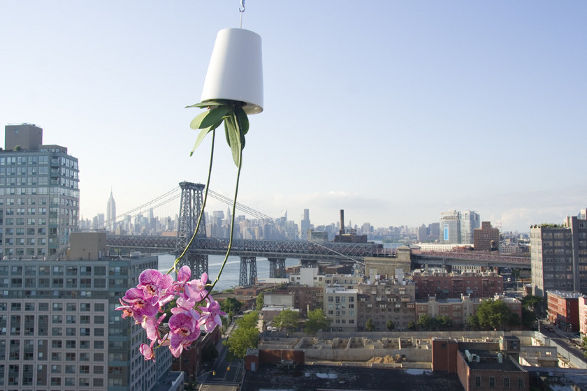 Sky Planter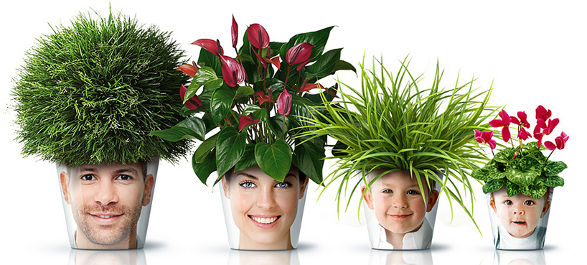 Create an unforgettable family portrait with Facepots