Scandinavian STOOLS for kids by Collect Furniture
Who doesn't like people with fantasy? I do. A lot.
Danish designer Frederic Colette, not only has fantasy but he also doesn't hesitate to use it to create wonderful furniture for children (and to grow fantastic mustache for himself). With a Ph.D. in civil engineering his designs combine stability, durability and safety with visual appeal. What's more, he consults his projects with the target group before production:
"Besides testing with the relevant safety bodies, all of my furniture is tried out by children before it goes into production," says Frederic. "As it's been designed for kids, it's their approval I value the most."
And the approval has been freely granted by kids and grown-ups alike for his STOOLS and related products.
STOOL is a seat and a wagon at the same time. By turning it upside down this classic toy idea which has been known for several generations, has now been redesigned by Frederic for today's 1-5 years old children. It has inclined angles to give stability and to enable the stools to be stacked. Turned around - the legs of the A-shaped stool become steering-handles. STOOL can be used as a chair with its matching desk STOOLESK.
STOOLESK is basically STOOL in double size with double functions: Small children aged 1-5 may use it as a desk, when sitting on STOOL. Children older than 5 years and adults may use it as a bench, bed side table or coffee table. STOOLESK has room for paper and pencils on one side - always at hand, when creativity calls.
The collection is complemented with STOOL FAMILY, an adult size Bench and Table made of 3 cm thick full width massive wood planks, such as oak for indoor or teak for outdoor.
STOOL and STOOLESK has achieved the Nordic ECOlabel SWAN, documenting its durability, health safety and environmentally sound production. And I give Frederic my private LABEL for mustache :-)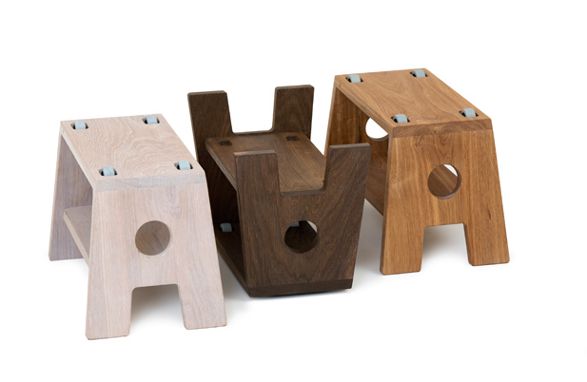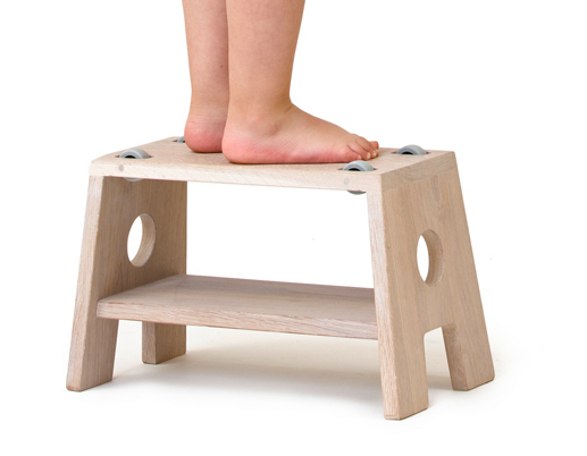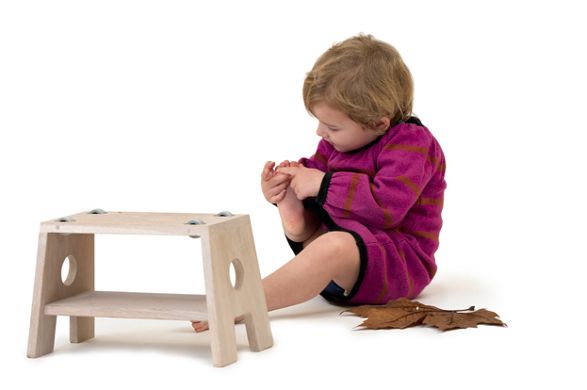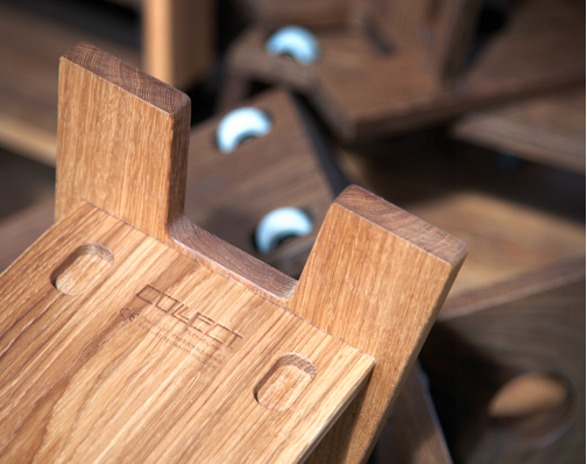 STOOL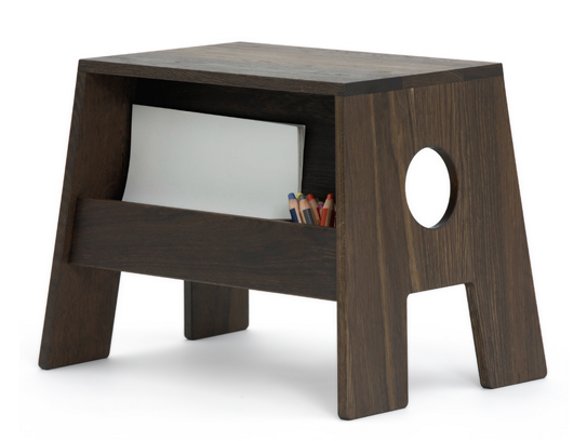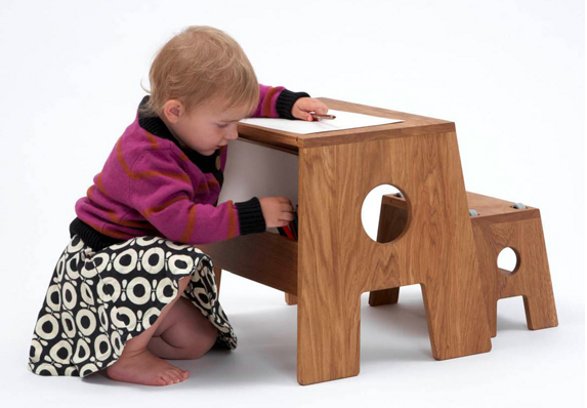 STOOLESK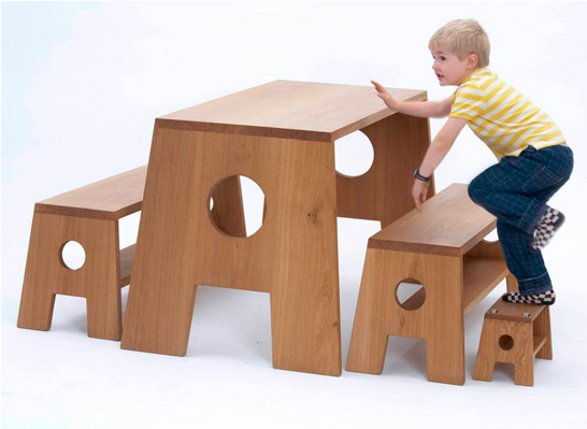 STOOL FAMILY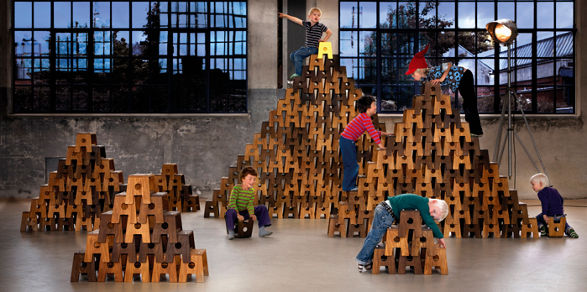 Christmas Trees in Frederic Collette fantasy land