Furniture and home accessories inspired by child's plays. For children.
I found some nice furniture and home accessories I'd like to share with you. They are inspired by child's plays and artworks such as cuttings, puzzling, colouring or blocks building. However they are not only for kids or kidults. Everyone who cares for his/her inner child would appreciate the results of the designer's efforts.
Here, find some items either dedicated to children or so simple in use that a child would handle them. Next time I'll present some things for adults.
Have fun!
Let's start with felt carpets KOGUTY (ROOSTERS) and CARS by Polish designers Agnieszka Czop and Joanna Rusin. Natural base composed with the set of colourful pieces to complete the jigsaw.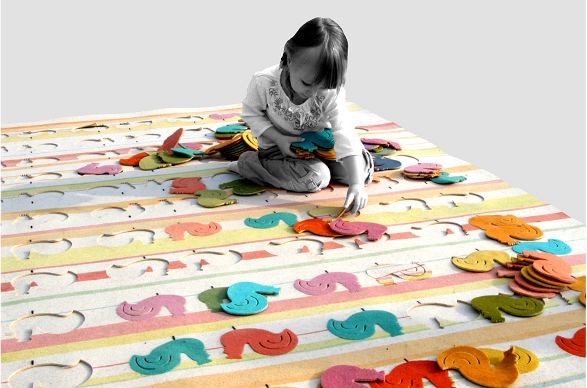 KOGUTY (ROOSTERS)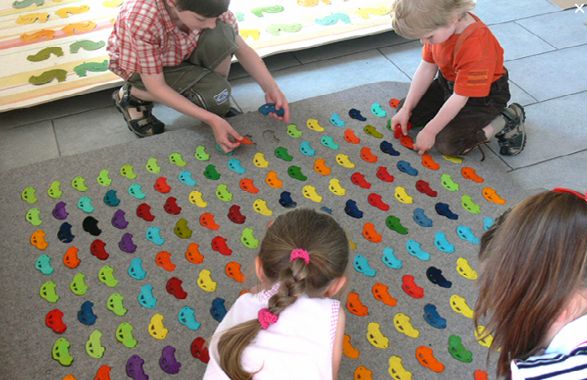 CARS
I have already featured these wallpapers at housology but I do not hesitate to do this again. It is such a great idea for both decorating child's room and making fun. Why wouldn't you let you child colour on the wall?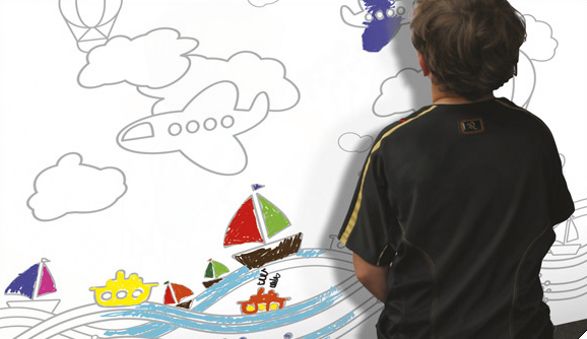 Mazzy Progress by AZE design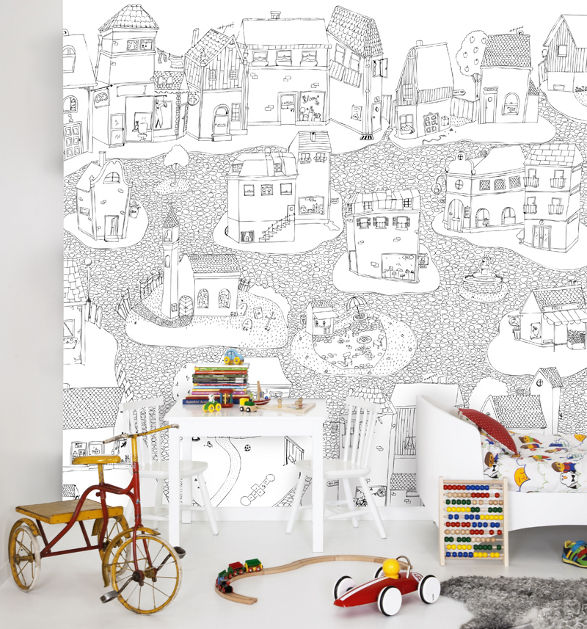 Joyville by L. Palemo, Mr Perswall
Another nice jigsaw. Poduszak by Tabanda. This cube seat is made of eight modules of braided birch plywood. Overlapping parts create empty square-shaped areas giving room for soft cushions. Thanks to cushions the seat is comfortable and takes on an interesting, individual look. The cushions may be arranged in various colour and textural compositions, depending on your likings and mood. They are available in pink, yellow, blue, gray and black.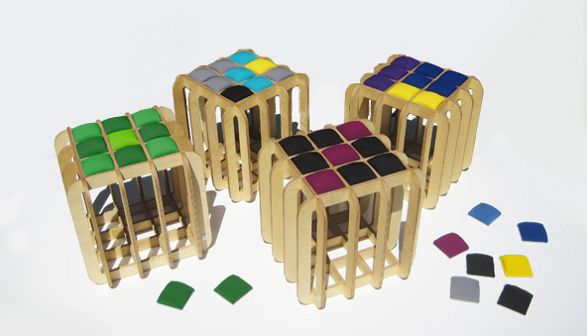 And now, popular logical game dressed in a fabric. Take the felt pillowcase, add the set of soft circles and crosses tacked with velcro and let your body relax and train your brain. By Lilyshop.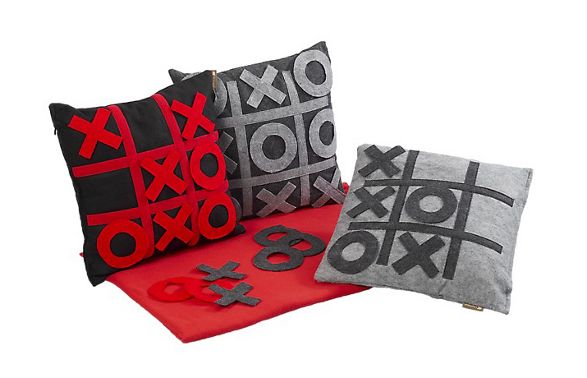 Make Me Up! NEW by Knockoutdesign is a table designed to encourage children's creativity. On the top surface there is printed graphic designed to be drawn on as young artists like to draw their furniture. Make Me Up! creates an opportunity to have an unique table decorated by your child. It comes as a flat sheet (no material waste during production) for assemblage at home according to instructions on the back. And it is fully recyclable.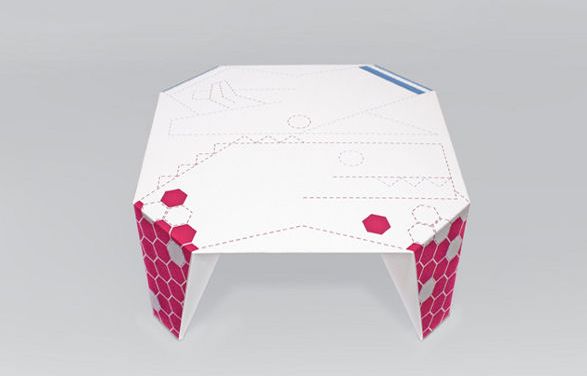 And at last, something for magnets lovers. Pasiak clock by At design inspired by Polish folk art. On a black metal shield of the clock anyone can freely compose dancing pattern of colored felt strips (they have magnets). Clock hands, as tapes which holding them, spin to the rhythm of the folk chants.
Children would also appreciate coffee table Hand Made (also by At design). Simple form of the table decorated by pattern with overscaled crosses can be additionally "embroidered" on it by magnets hand made2.
Hand Made coffee table Pasiak clock