Interior design from outer space. All round the house.
Lets start with Ovetto; egg-shaped container for the separation of the waste designed by Gianluca Soldi for Habitare Art Design. It is a great example of modern design, educational approach and practical result. It is divided into three compartment matched with different colours doors and openings, so that even a child could use it properly. Ovetto not only contributes to the preservation of the environment but also supports people in disadvantaged situation who are employed in its process of transportation and assembly. Its harmonious, intelligent and easy in use. And although it was designed in Italy, it looks like from outer space.
Another remarkable item is Bike Rack by Francis Anthony Bitonti from FADarchitecture. Each rack can be produced in a number of ways. The Prototype shown in photograph was built from ABS plastic and finished with a custom Automotive Paint. Each rack is mounted to the ground with a 1-1/2" concrete anchor bolt.
Inside the house you can place Alien sofa by Jonas Jurgaitis, which is a great combination of molded polyurethane and a plywood frame. You can choose from white (alien in the universe) and argent version of Alien. Both are intriguing and amazing.
If you are multifunctional person, who doesn't have much time for exercise the Sitness 5 by Topstar is addressed to you. It is a fitness stool with integrated exercise ball, covered with three-dimensional mesh fabric in a choice of colours. It has 5 chrome light steel feet and is very stable. You can use it either at home or in the office. Thank to this stylish ball chair you would improve your posture and balance and strengthens your core muscles. Very useful alien.
Another helpful alien is Morfeo sofa by Domodinamica (design Stefano Giovannoni and Rodrigo Torres) – folding bed-net with mattress and two adjustable lamps on head-sides. Unique design. Simple in use.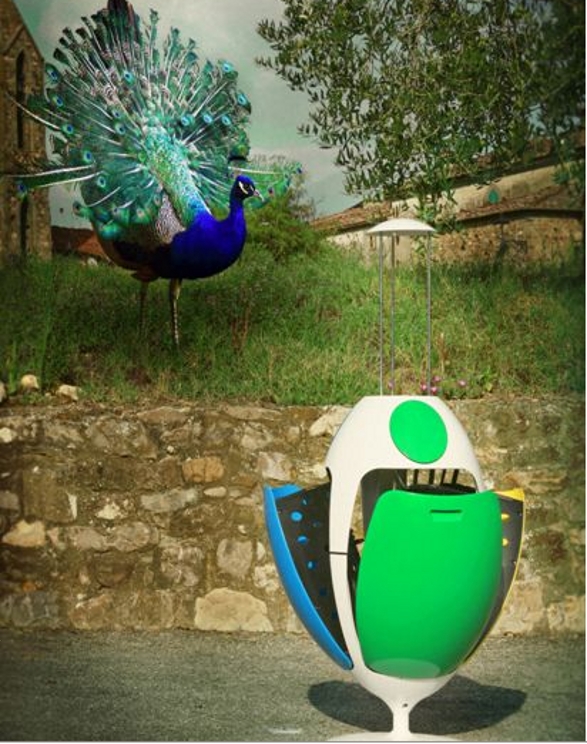 Ovetto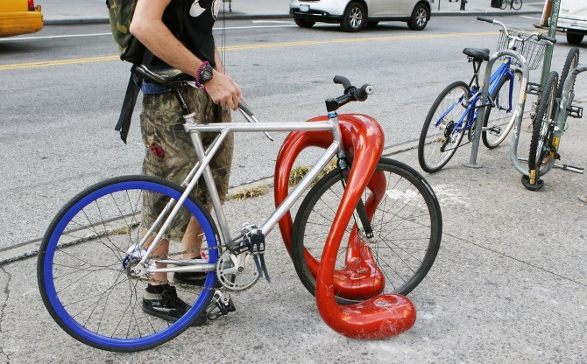 Bike Rack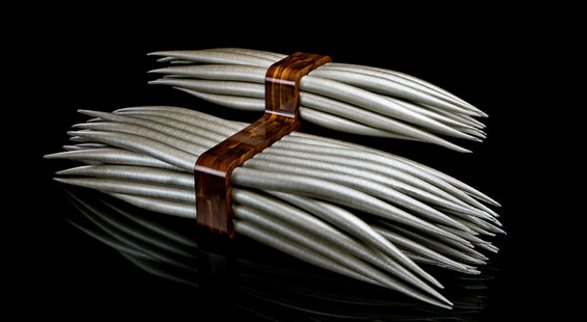 Alien sofa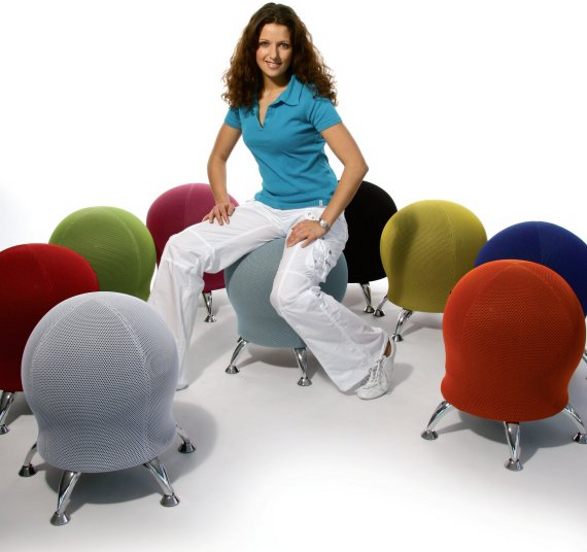 Sitness 5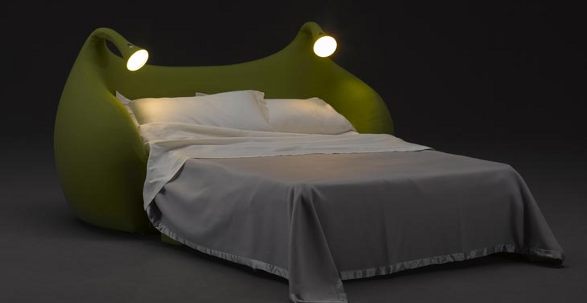 Morfeo sofa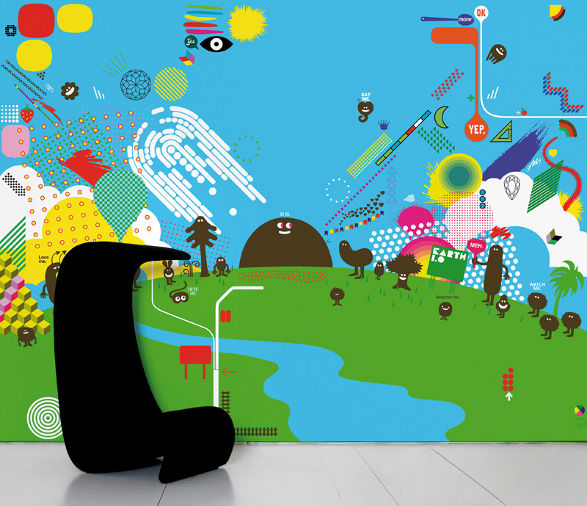 Earth 1.0 wallpaper by Geneviève Gauckler; domestic.fr