Your private piece of the world on the floor. LANDCARPET by Florian Pucher
I am sure most of you have been able to watch aerial landscape out of the window of the plane or have seen it at satellite images on Google Maps. If not, you might have watched "Up in the air" with George Clooney; there were some nice shoots of such landscapes (mostly of the USA) at the very beginning of the film.
Have you ever thought how could these picturesque impressions be used in a decorative way, apart from taking pictures of them and hanging them on the walls? Austrian architect and designer, Florian Pucher, who works in Beijing had decided to transform them into floor coverings and designed LANCARPET rugs collection.
Rugs from LANDCARPET series currently available for purchase represent four different continents or countries with their unique landscapes and farming: Europe, Netherlands, USA and Africa. If you wish to have different piece of the world on your floor don't despair. The designer is working on an Asia model and promised that more will follow. What's more, he also make custom size or designed rugs.
This is how Florian describes the design process of the LANDCARPET: "I browse through large areas of various countries via satellite image services to find a typical landscape, then trace the main features, abstracting and simplifying in the process to finally expose the essence of the landscape and country that it represents". The stylized fields are of different height and let LANDCARPET appear like a real miniaturized landscape.
The Limited Editions of 88 pieces per model, signed by the designer and hand tufted rugs was produced by experienced rug manufacturer of 100% New Zealand wool what make them environmentally friendly, sustainable and a totally natural products .
The LANDCARPET rugs are great solution for patriots and landscapes enthusiasts for decorating their homes with original and modern piece of design reminding their beloved views. They are easy to buy online directly from the designer and are professional and fast shipping through international freight forwarders.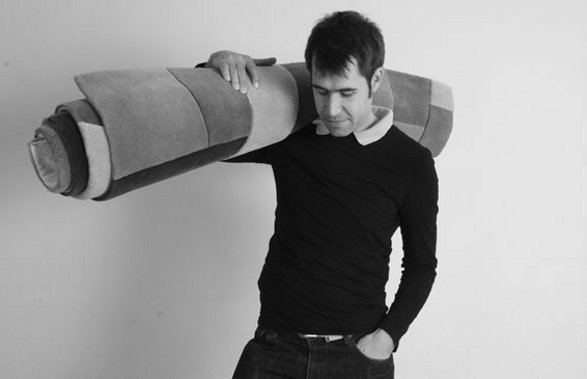 Florian Pucher and one of his LANCARPETS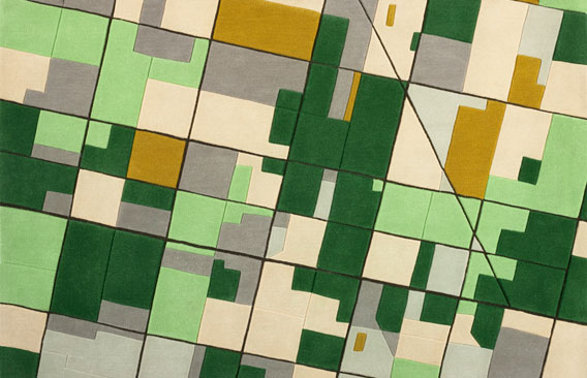 LANDCARPET/USA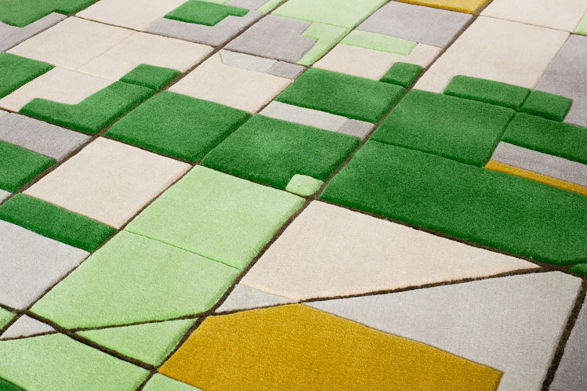 LANDCARPET/USA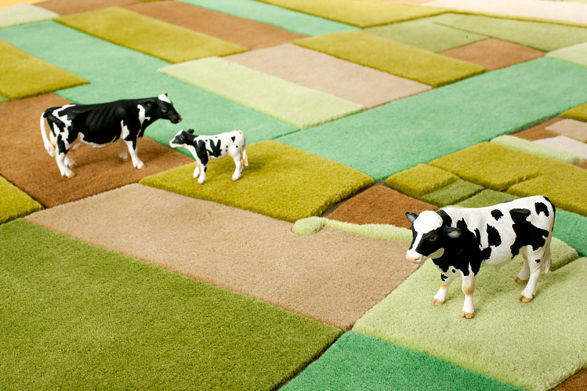 LANDCARPET/EUROPE (cows not included)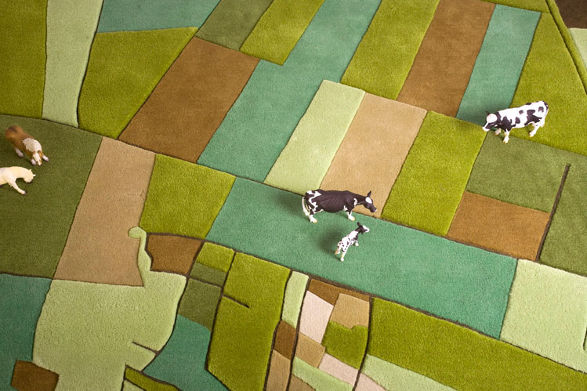 LANDCARPET/EUROPE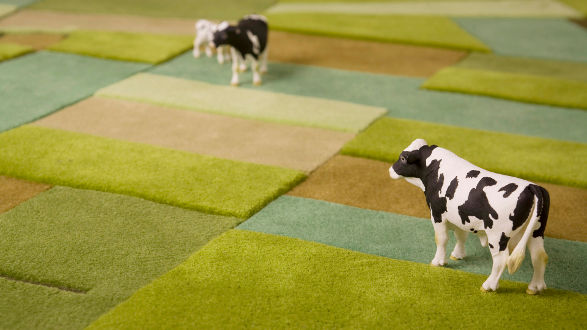 Holstein-Friesian cows in EUROPE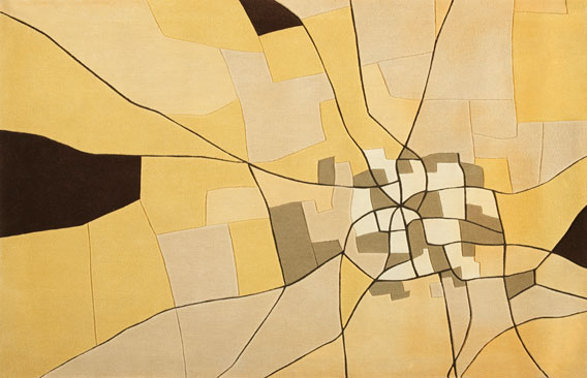 LANDCARPET/AFRICA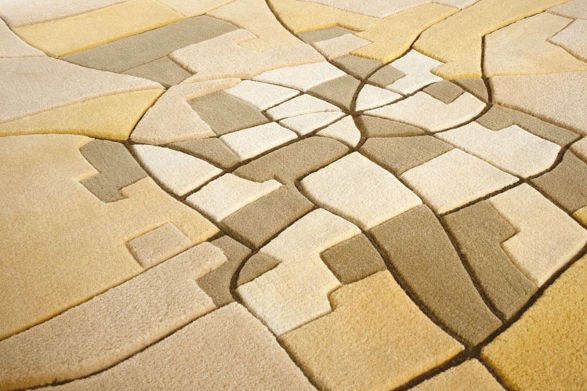 LANDCARPET/AFRICA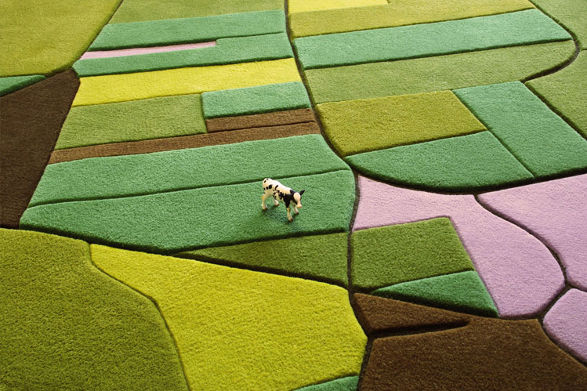 LANDCARPET/ITALY; unique piece of rug and lonely cow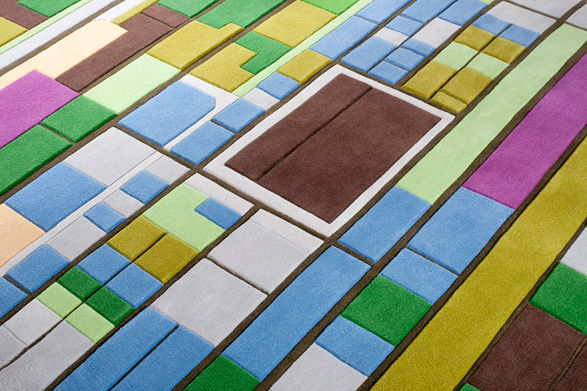 LANDCARPET/NETHERLANDS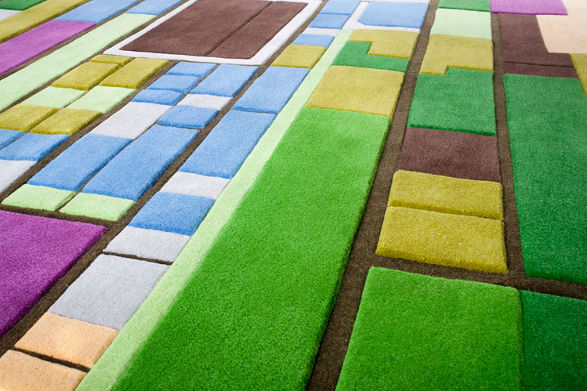 LANDCARPET/NETHERLANDS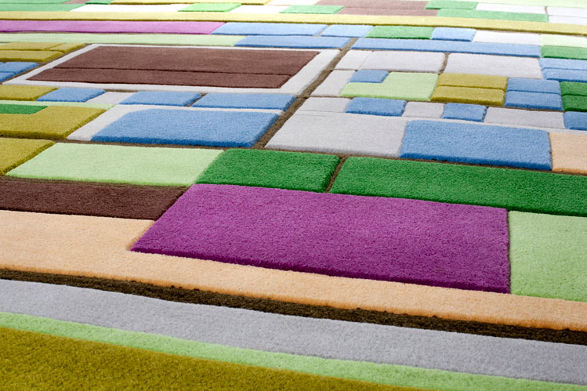 LANDCARPET/NETHERLANDS. Where are cows?

Photo credits to Florian Pucher