Best ideas for decorating walls. Wallpapers, stickers, murals and tiles
If you are not afraid of bigger changes you may decide to decorate the whole wall or a bigger part of it. Although murals, wallpapers and tiles seem to be more traditional solution they don't have to be boring.
You can put Mazzy wallpaper in your children's room to support their creativity or concrete tiles in the living room. In the home office put the Computer and Desk Stretches wallpaper and don't forget to exercise.
If you cannot find anything appropriate for you, you can choose mural or wallpaper made for individual order (e.g. kissmywall.com).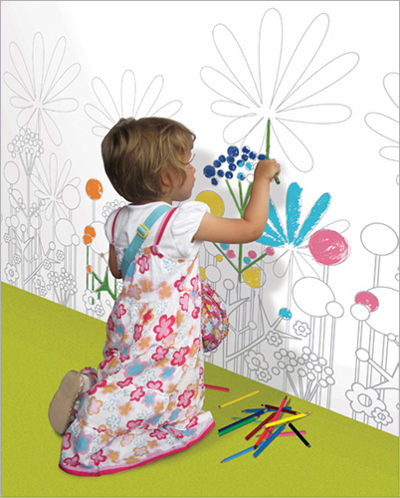 Mazzy Garden; azedesign.pl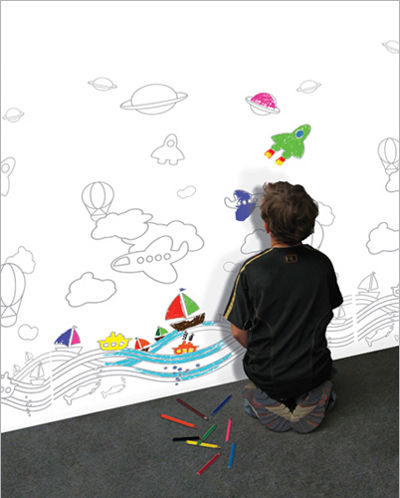 Mazzy Progress; azedesign.pl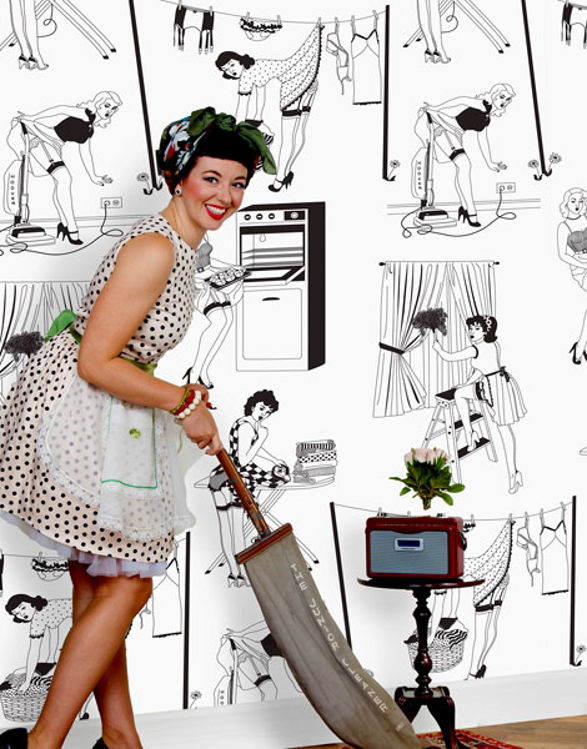 Housewife; dupenny.com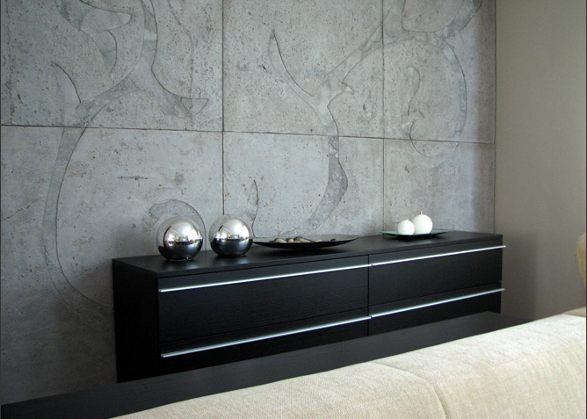 Concrete tiles; ivanka.hu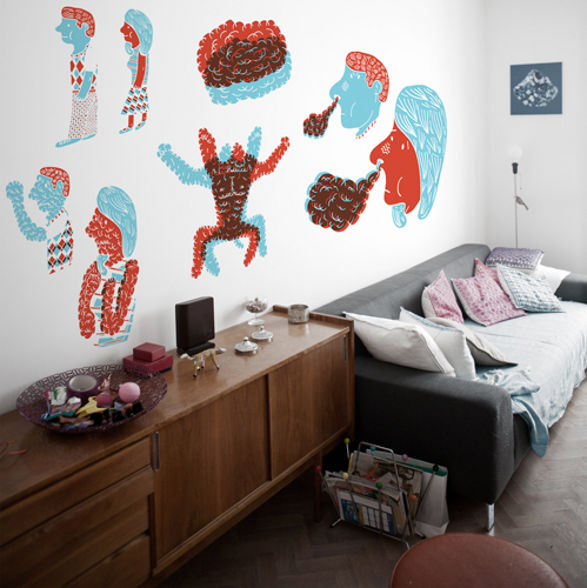 Wall decorated by Patryk Mogilnicki; kissmywall.com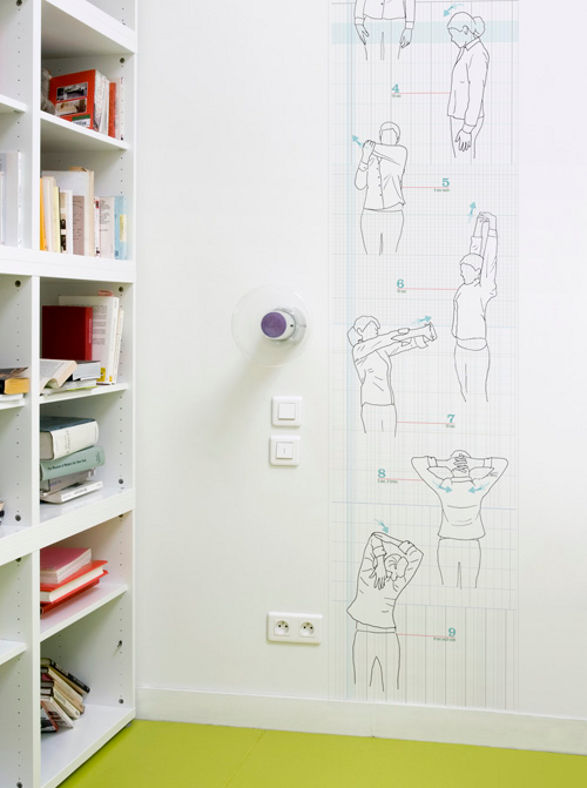 Computer and Desk Stretches by Ana Mir and Emili Padros; domestic.fr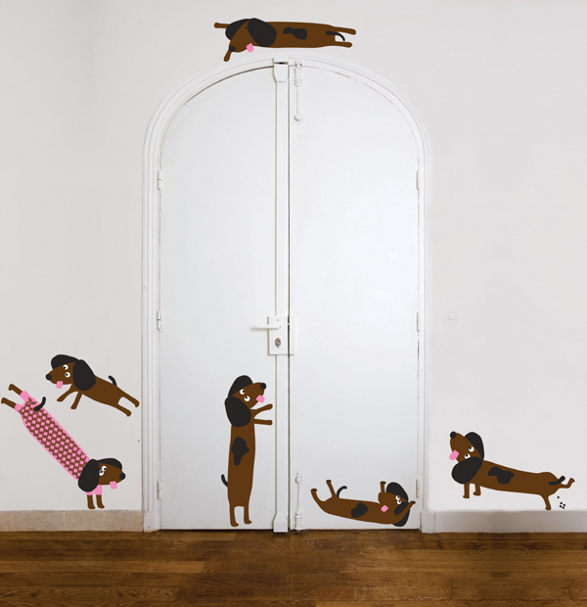 Dog en kit 2 by Ich&Kar; domestic.fr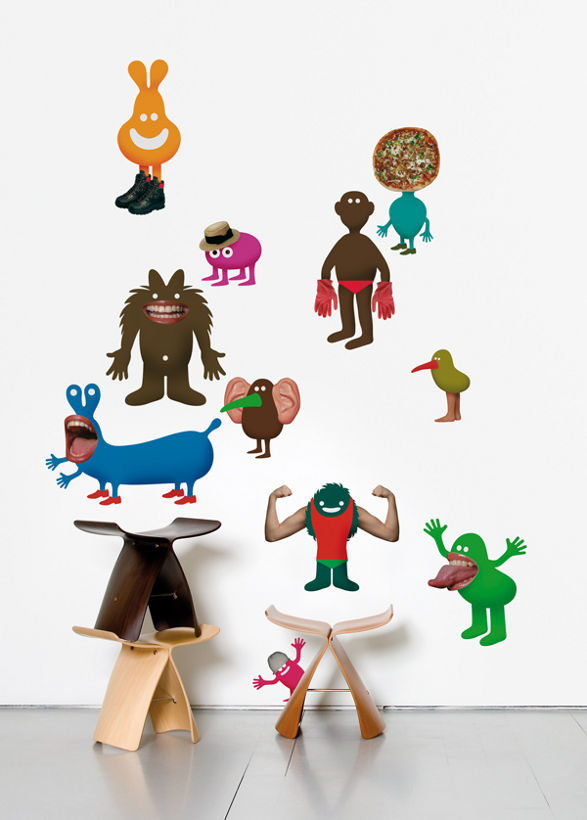 Heroes by Geneviève Gauckler; domestic.fr