Home and office products made in FiDU. Plopp family, friends-and-relations by Zieta Prozessdesign
Have you already read my articles about furniture and home accessories inspired by child's plays at Housology? Following this thinking I'd like to present you a collection of toy-looking and playful home and office products by Zieta Prozessdesign.
The collection includes but not limited to Plopp stools (Mini, Standard and Kitchen size), Chippensteel chairs, Kamm coat hanger and Drab hanger. Their unique shape is an effect of an innovative forming method – FiDU, which can be compared to IHU technology of hydroforming used in a car industry. Two dimensional ultra-thin elements are cut from the steel sheets and welded together using laser and then the high pressure inflation transforms them into a stable 3D object. The production is very fast, easy and precise, and the forms made in FiDU are both: very light and very durable.
Since its market release, Plopp stool has been shown on many exhibitions around the world and has won many prestigious awards – including Red Dot Design Award 2008, German Design Council Award 2008 and Forum AID Award 2009. Today, it is an icon and a bestseller of Zieta Prozessdesign, which works constantly on the improvement of FiDU technology in order to apply it wider in the future. And the result of this is the increasing number of its FiDU friends-and-relations.
Plopp family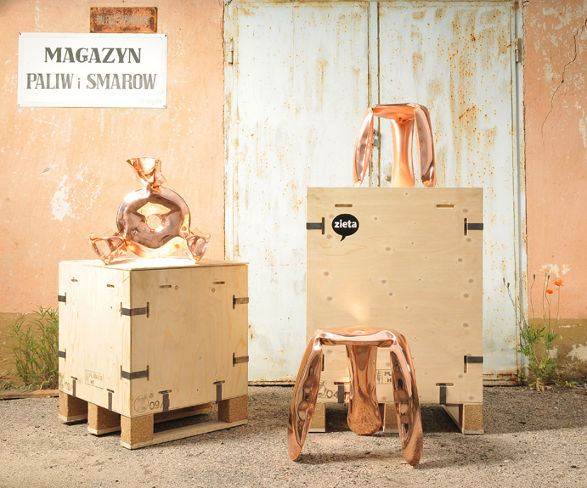 Plopp in copper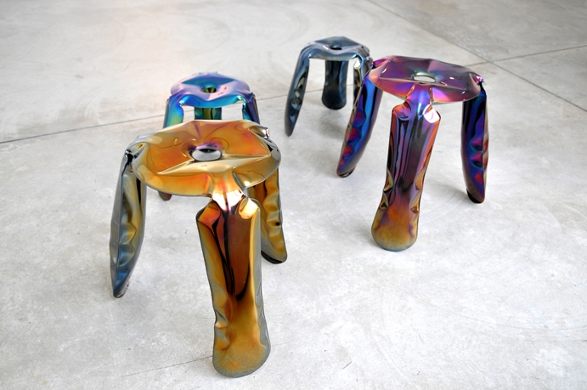 Plopp in electropolished stainless steel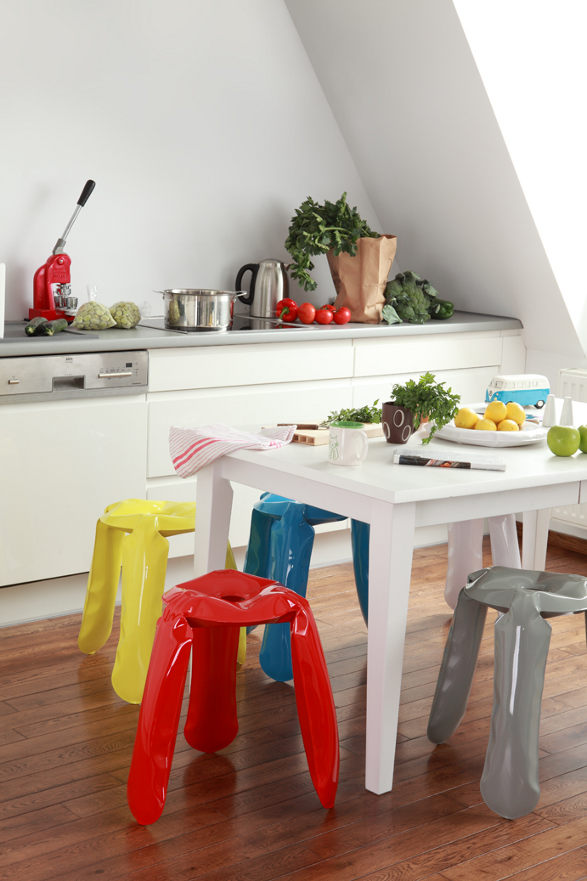 Plopp in the kitchen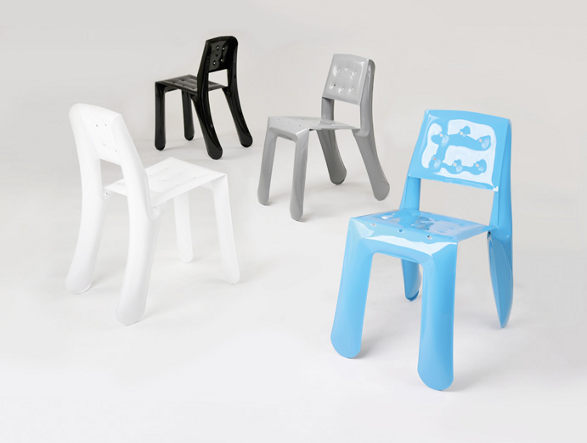 Chippensteel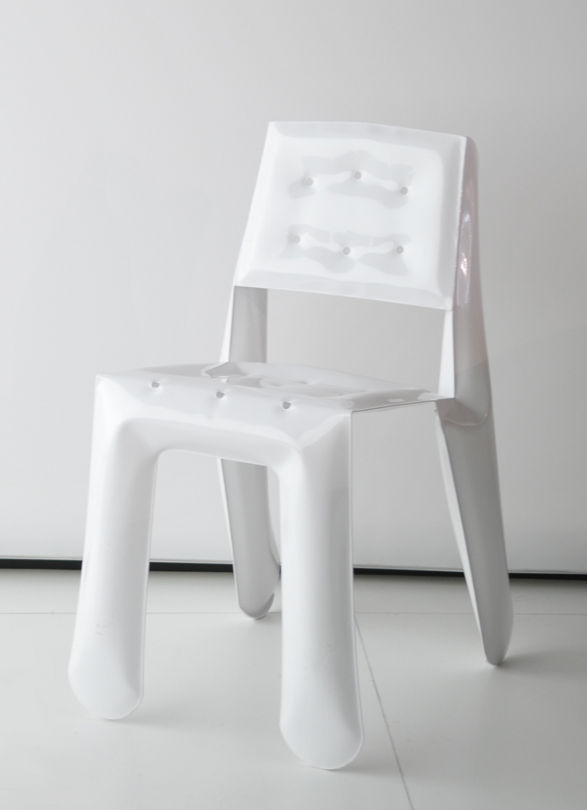 Chippensteel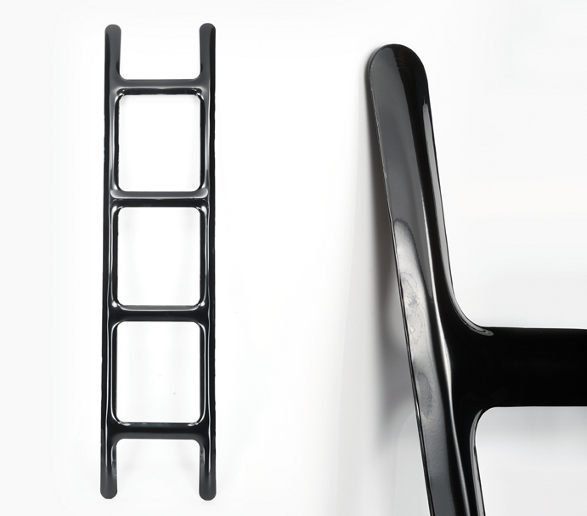 Drab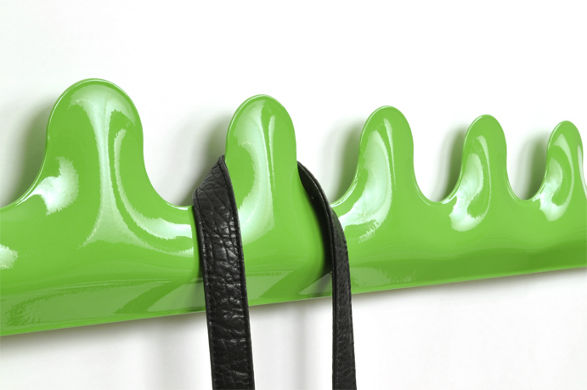 Kamm
Photocredits to J. Stelmaszek